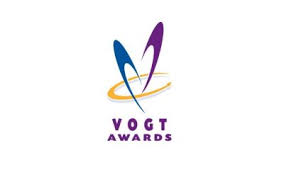 LOUISVILLE, Ky. — The Community Foundation of Louisville announced applications for its 23rd annual Vogt Invention and Innovation Awards will open on Friday, April 28. Up to six early-stage businesses will receive $25,000 in non-dilutive grant funding and participation in a 10-week business accelerator program. This unique program allows founders to retain full ownership of their businesses and provides innumerable benefits beyond what traditional accelerators offer. This includes startup coaching from some of Louisville's most experienced advisors; mentor matching with later-stage entrepreneurs and investors; high-caliber networking with Louisville's startup community; investor pitch preparation; and strategic introductions to angel investors, venture funds, influencers, customers and partners. In addition, recipients will participate in weekly business workshops led by curated subject matter experts on topics such as financial modeling, product/market fit, lead generation and sales, with many workshop presenters offering additional services to Vogt recipients free of charge or at a deeply discounted cost. Founders will even get a chance to sit for professional headshots. The Vogt Invention and Innovation Fund funds the program at the Community Foundation, an endowment established in 1999 thanks to the generosity of businessman and philanthropist Henry Vogt Heuser Sr. The Fund strengthens Louisville's economic health by supporting innovative businesses and inspiring entrepreneurship. The Fund's originating $5 million principal is still intact after providing 102 grants totaling more than $3.8 million, with 38% of those funds going to women or founders of color. Past recipients have secured an additional $163 million in follow-on local investment. "This prestigious program is one of the Community Foundation's flagship initiatives to drive innovation and growth in the Louisville area," says Ron Gallo, President and CEO of the Community Foundation of Louisville. "Mr. Heuser's vision and passion for invention has built an incredible legacy, which continues to live on today through every founder who participates in the program — and then goes on to make their mark on our community and beyond."Applications for the 2023 Vogt Awards will be accepted through May 30. Eligibility requirements include:
Must have headquarters in the 13-county Louisville metro area

Must be registered with either the Indiana or Kentucky Secretary of State and in good standing

Is developing an innovation-led product or service, which is a new idea or invention that creates customer demand

Has received no more than $250,000/year of customer revenue

It has been funded by no more than $500,000 since its inception

Has at least one founder; a co-founder is not required

Has founder(s) who are working in the business at least part-time
Preference will be given to businesses that are leveraging technology, products or services that have a protectable advantage (intellectual asset) in the market, and business models with significant growth potential.click here. Recipients will be announced in July. The accelerator program will be held in August to October, with a culminating pitch event, Demo Day, planned for Oct. 12. For the second year, the award selection committee is led by chairperson Monique Quarterman, Executive Director, Kentucky Innovation, Kentucky Cabinet for Economic Development.
For more eligibility information and to apply,