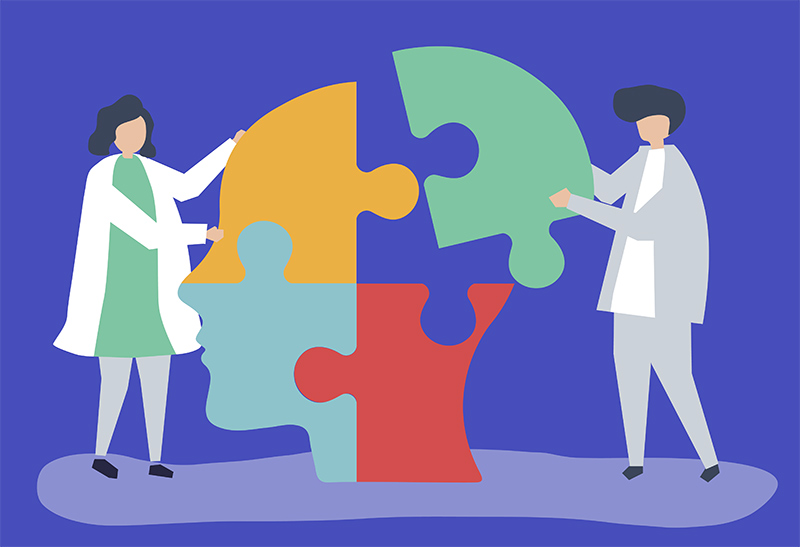 LEXINGTON, Ky. — Women's Health Care Month is recognized nationally each May, and this year, CHI Saint Joseph Health is encouraging women in Kentucky to slow down and focus on something they may neglect – their mental health.
From juggling work, family and possibly aging parents, women have a lot on their plate. They may also be worried about things like finances, crime, the environment, and what future generations will be faced with. Coping with it all can become a struggle.
Women are almost twice as likely to be diagnosed with depression as men, according to the Centers for Disease Control and Prevention (CDC). The agency also found 1 in 10 women in the United States have suffered symptoms that suggest they experienced an episode of major depression, and 1 in 8 women with a recent live birth experienced postpartum depression. For many women, the COVID-19 pandemic also intensified or created anxiety, feelings of loneliness and sadness, and those feelings may be lingering.
"Our mental health affects everything we do, how we act and feel toward others," said Nicole Goodin, MD, CHI Saint Joseph Medical Group – Behavioral Health in Lexington. "How we handle stress can also impact our physical health. Depression can contribute to everything from insomnia and headaches and weight gain, stomach issues, a dependence on alcohol or drugs, and can even increase someone's risk for developing heart disease."
Depression is a common and serious illness with many symptoms, as all women have different experiences. Some women may feel anxious or helpless. It's also common to experience a loss of energy or loss of interest in daily activities. Still, other women may gain weight while others lose weight.
"Recognizing the signs and realizing that depression is treatable is how we make our way out," said Goodin. "Talking to someone you trust and talking to your health care provider to seek solutions is how you take control of your mental health for the better."
How can you help yourself or your loved ones? Look for the signs of depression and the ways to help.
Signs of Depression:
Feeling sad, anxious, frustrated or guilty
Choosing not to take part in family or social activities
Experiencing insomnia, or the opposite – sleeping too much
Eating more or loss of appetite
Having trouble making decisions
Continual headaches and stomach aches
Suicidal feelings
Ways to Help Others
Offer a listening ear and encouragement
Suggest activities like walks together and going out for healthy meals
Help them find a health care provider
Make sure they stick to the treatment plan and get to appointments
Point out that with time and treatment, depression will fade
Take part in Women's Health Care Month by making an appointment for yourself or helping a loved one make an appointment with a primary care provider to discuss mental health. To find a health care provider near you, visit https://www.chisaintjosephhealth.org/find-a-provider/.