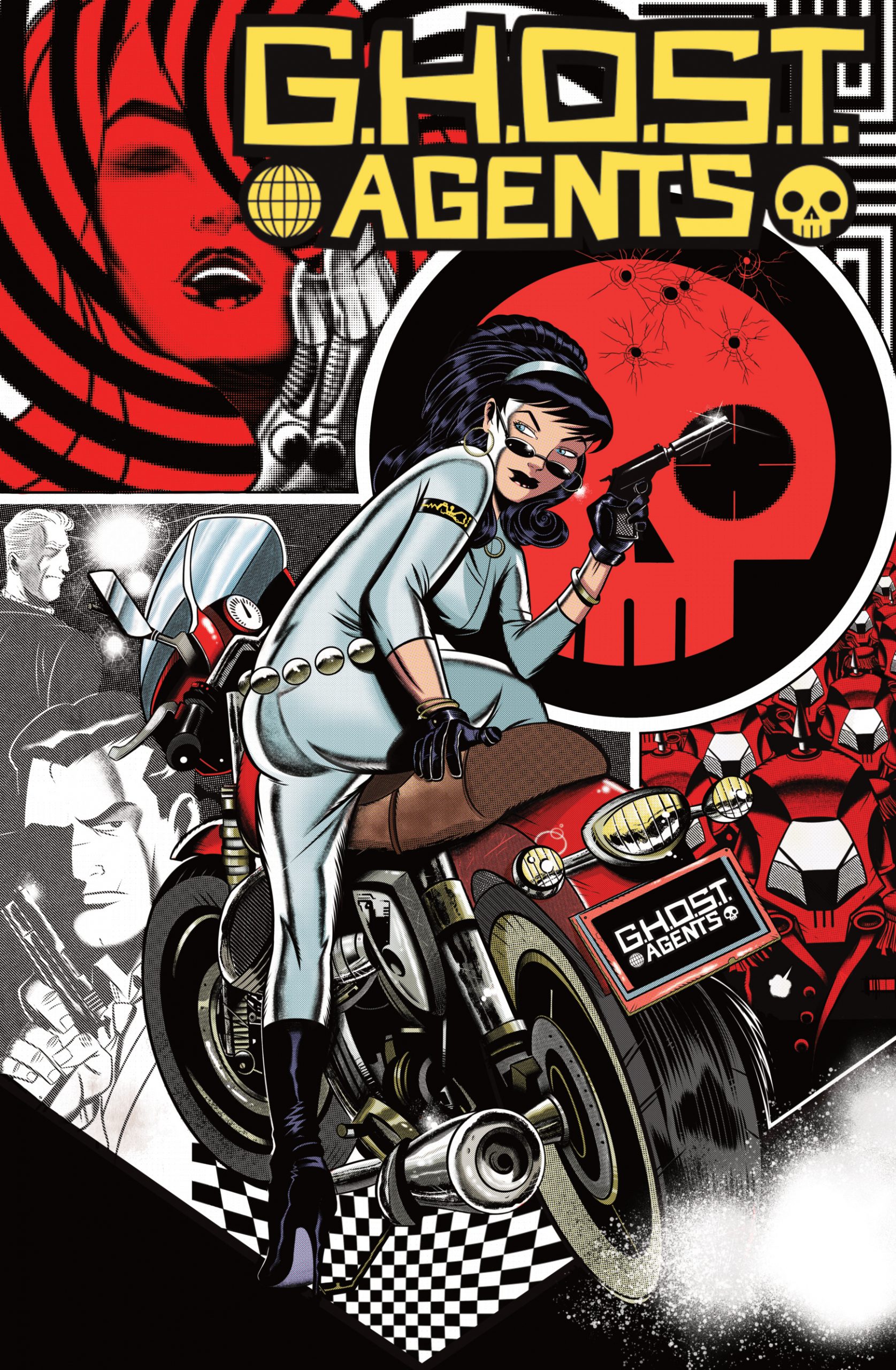 A Facebook connection made during the early days of COVID was the beginning of a life-changing opportunity for Louisville writer Rock Jerome. When the world stopped moving—or at least dramatically changed—for nearly everyone in the spring of 2020, Jerome happened upon a new opportunity that led to the release of his first comic book.
GHOST Agents: Apocalyptico launched in February 2023 and is designed to appeal to those who are devoted to comics as well as new readers and everyone else in between. The curated collection of original stories written by Jerome features the work of 20 up-and-coming artists from across the world.
"It's clear from Hollywood that comic stories have great universal appeal," said Jerome. "GHOST Agents is intended to recapture the energy that some comics had in the mid-'60s and throughout the '70s. GHOST Agents is a very art-forward project, while also being simple enough that anyone could take something away from it and find the storytelling to be accessible."
In GHOST Agents, the clandestine Global Hierarchy of Secret Tactics sends its agents to combat threats with bad intentions—lycanthropic drug addicts, demons from the netherworld tearing into the space/time continuum, and the nihilistic, fashion-obsessed terrorists collectively known as Apocalyptico.
Printed on newsprint, the 8.7 x 13.3-inch oversized comic book was designed to be an object that is collected and displayed, Jerome said.
"With only 1,500 copies made, GHOST Agents is a unique piece of art and entertainment," he said. "If you never thought you'd like comics, try this book—I bet you will change your mind. If it looks cool or intriguing to you, it is!"
GHOST Agents is available online (GHOSTAgents.net) and at several Louisville retailers. The Great Escape, a Louisville comic book shop, offers special pricing on GHOST Agents and also sells posters featuring art from the book.