FRANKFORT, Ky. — Gov. Andy Beshear announced that Kentucky Main Street (KYMS) program communities finished 2022 strong with a reported $47.9 million cumulative investment in downtown commercial districts.
This total represents $16.3 million in private investments matched by $31.7 million in public improvements encompassing building rehabilitation, new construction, infrastructure and special projects offset by rehabilitation tax credits, grant funds and local city and county budgets. Additionally, these communities finished the year with a net gain of 587 new jobs, 130 new businesses and 201 rehabilitation projects completed in Main Street districts.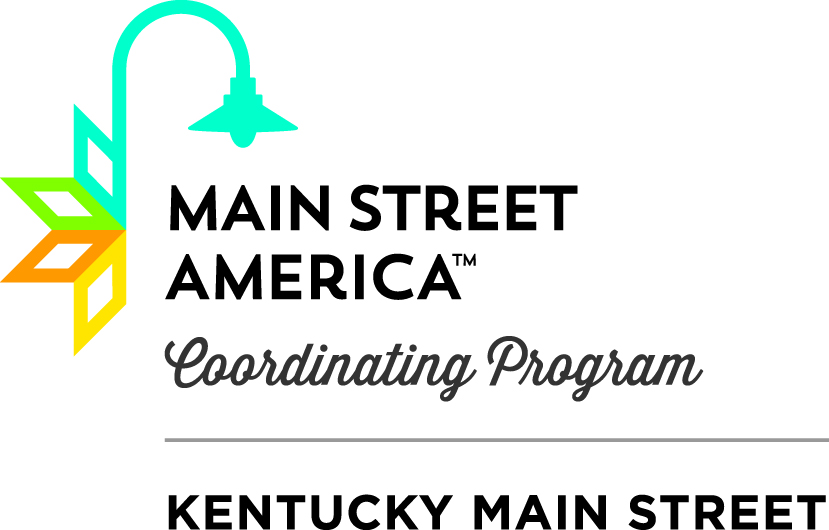 "One of Kentucky's great assets is the many downtown communities that are still vibrant throughout the commonwealth," Gov. Andy Beshear said. "The Kentucky Main Street program has been a huge benefit to these communities and those downtowns are attracting people, businesses and opportunity, helping provide prosperity for Kentuckians in every corner of our state."
"We are so proud of our Kentucky Main Street program and the accomplishments of the individual communities," said Tourism, Arts & Heritage Cabinet Secretary Lindy Casebier. "Main Streets are an integral part of our small towns and a significant tourism draw for visitors near and far. We applaud each of the communities for their incredible dedication, along with our Main Street leadership. You have amplified what is special about Kentucky's small towns with your hard work."
Since the pandemic, the program has invested $151.8 million in downtown commercial districts, created 972 new jobs and 354 new businesses, and completed 324 historic building rehabilitation projects. Since its inception, KYMS has generated more than $4.7 billion of investment throughout the Commonwealth.
"Out of the eight primary programs administered by the Kentucky Heritage Council, Main Street is the only one to fully focus on revitalizing our historic downtowns and the local businesses that make them great destinations for locals and visitors alike," said Kentucky Heritage Council Executive Director Craig Potts. "These reinvestment statistics reflect a renaissance in our historic downtowns, including significant investments in our historic building stock and the residential and commercial activities they house. By participating in the Main Street Program, Kentucky's network of participating communities is fostering the conditions necessary to support truly thriving downtowns."
"The Main Street Approach has a reputation as one of the nation's most powerful economic revitalization tools. Kentucky Main Street has been helping revitalize historic commercial districts for over 40 years building stronger communities through preservation-based economic development," said Kentucky Main Street Director Kitty Dougoud. "Our communities continued to thrive despite the pandemic, and we are excited about the future. These grassroots organizations and their partners are passionate about the success of their communities and providing authentic experiences for locals and tourists alike so that all may enjoy the best that Kentucky offers."
The Kentucky Main Street communities' investments and job creation build on recent economic momentum in the commonwealth as the state builds back stronger from the effects of the pandemic, creating more opportunities for Kentuckians across the commonwealth.
Since the beginning of his administration, Gov. Beshear has announced the creation of 44,500 full-time jobs and more than 840 private-sector new-location and expansion projects totaling $25.6 billion in announced investments.
The Governor has secured the best two-year period in state history for economic growth.
In 2021, the commonwealth shattered every economic development record in the books. Private-sector new-location and expansion announcements included a record $11.2 billion in total planned investment and commitments to create a record 18,000-plus full-time jobs across the coming years.
That momentum continued into 2022 with 248 new-location and expansion announcements totaling 16,000 full-time jobs behind nearly $10.5 billion in new investment.
Rising wages across the commonwealth have accompanied robust job creation. The average incentivized hourly wage in 2022 was $26.78 before benefits, the second-highest mark since 2010 and an 11.5% increase over the previous year.
Gov. Beshear also announced the two largest economic development projects in state history. In September 2021, Gov. Beshear and leaders from Ford Motor Co. and SK Innovation celebrated a transformative $5.8 billion investment that will create 5,000 jobs in Hardin County. And in April 2022, the Governor was joined by leadership at Envision AESC to announce a $2 billion investment that will create 2,000 jobs in Warren County. These announcements solidify Kentucky as the EV battery production capital of the United States.
Kentucky's success has been noted by both S&P Global Ratings and Fitch Ratings, which have upgraded the state's financial outlook to positive in recognition of the commonwealth's surging economy.
Site Selection magazine placed Kentucky second nationwide and first in the South-Central region for its annual Governor's Cup ranking for 2022, which recognizes state-level economic success based on capital investments.
The Governor also recently announced that Kentucky set the lowest annual unemployment rate in state history for 2022 at 3.9%. This is the lowest rate since the U.S. Bureau of Labor Statistics began reporting state unemployment rates in 1976.
The Kentucky Heritage Council (KHC)/State Historic Preservation Office created the Kentucky Main Street program in 1979 to reverse an economic decline in central business districts through historic preservation and redevelopment of commercial buildings.
The statewide program has 25 communities: Bardstown, Beattyville, Campbellsville, Carrollton, Catlettsburg, Cynthiana, Grayson, Guthrie, LaGrange, London, Maysville, Middlesboro, Morehead, Murray, Paducah, Perryville, Pikeville, Pineville, Salyersville, Scottsville, Shelbyville, Springfield, Taylorsville, Tri-Cities of Cumberland, and Williamsburg.