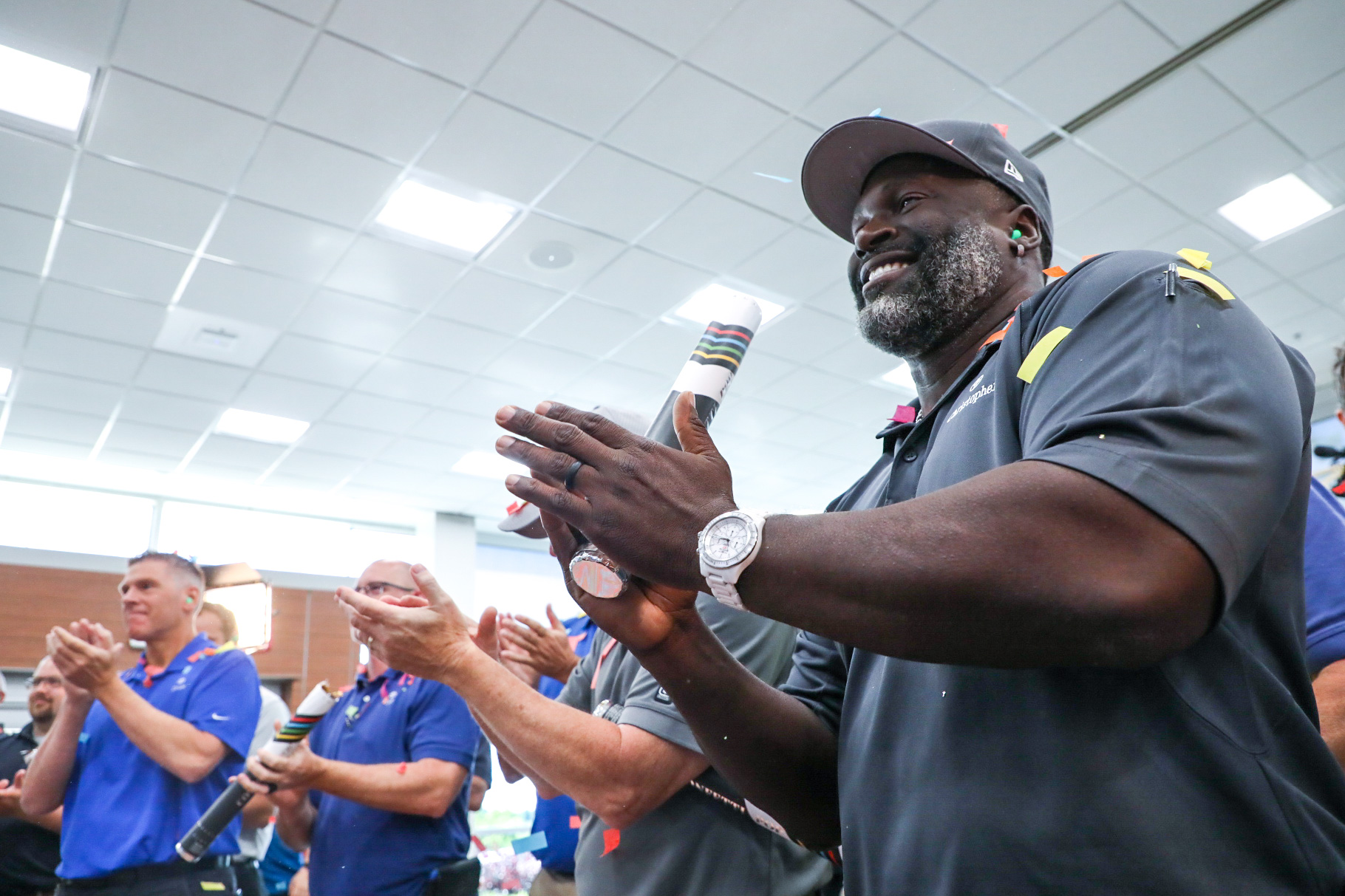 GEORGETOWN, Ky. — Toyota committed to retaining 700 full-time Kentucky jobs and establishing the company's first U.S.-assembled battery electric vehicle (BEV) at Toyota Motor Manufacturing, Kentucky (TMMK) in Georgetown. The project is part of a $591 million commitment for future projects at the Scott County facility.
Toyota leadership confirmed plans to assemble an all-new, three-row SUV BEV at TMMK as the operation – Toyota's largest manufacturing facility globally – leads the company's vehicle carbon reduction efforts. The company has committed to retaining nearly 9,000 employees at the Georgetown operation through its ongoing incentive agreement with the state.
TMMK will source batteries from Toyota's North Carolina battery manufacturing plant, which also will expand to support further electrification of the company's U.S.-based production.
This project follows an October 2021 announcement of a $461 million investment to upgrade the Georgetown facility and prepare the site for future vehicle electrification. That announcement included the transition of 1,400 indirect employees to direct Toyota roles.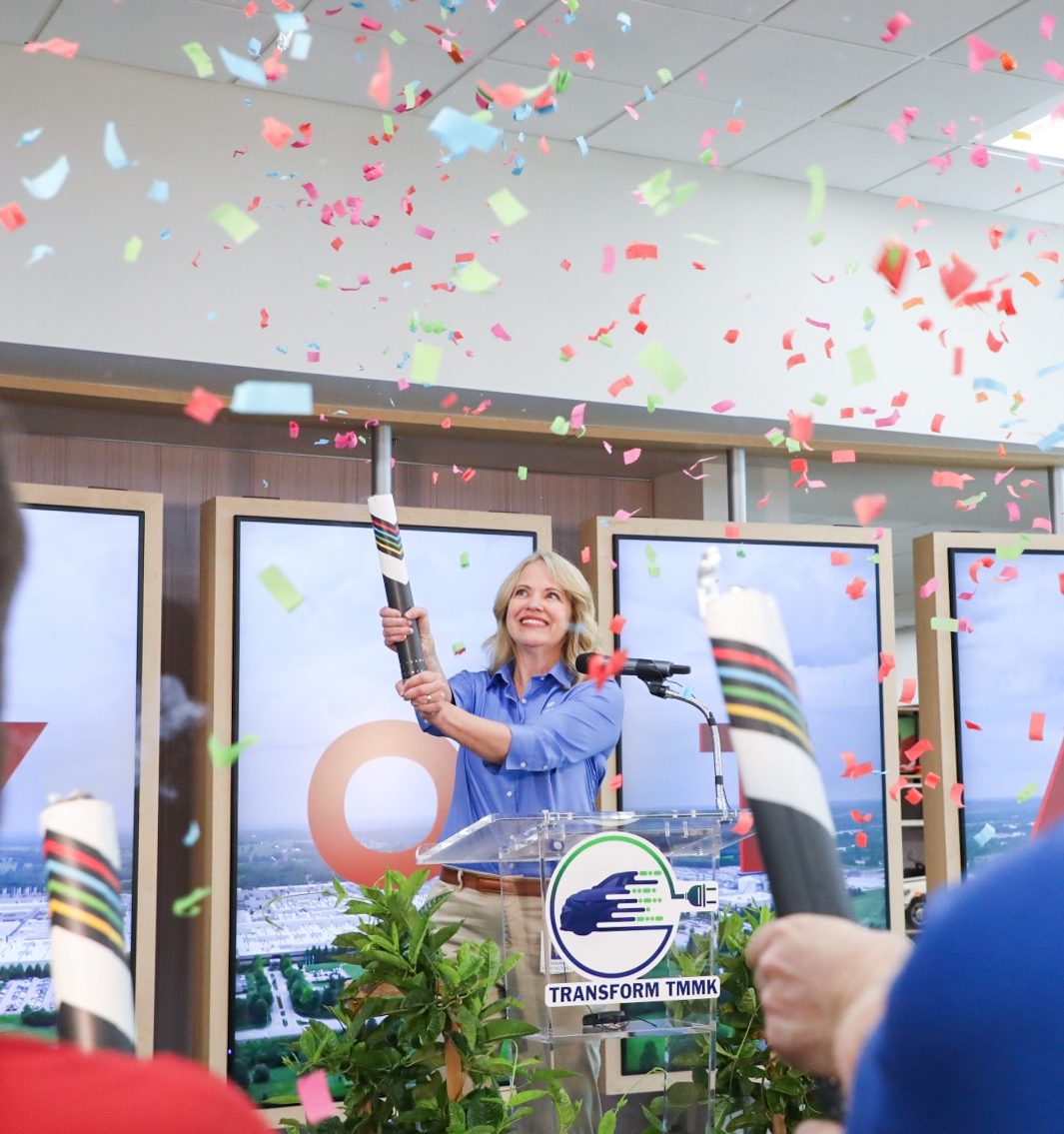 "Toyota Kentucky set the standard for Toyota vehicle manufacturing in the U.S., and now we're leading the charge with BEVs," said Susan Elkington, president of TMMK. "Our incredible team of Kentuckians is excited to take on this new challenge while delivering the same great quality and reliability that our customers expect."
The announcement adds to the Georgetown site's history of groundbreaking technology and production. In 2006, the operation was Toyota's first plant in the United States to manufacture hybrid electric vehicles. It was later selected to assemble fuel cell modules for use in hydrogen-powered, heavy-duty commercial trucks. The plant also plays a critical role in Toyota's global electrification strategy, aiming to offer electric or hybrid versions of every vehicle model by 2025.
With approximately $8.5 billion invested, TMMK is Toyota's largest production facility globally, employing approximately 9,300 team members. Opened in 1988, over 12 million vehicles have rolled off TMMK's assembly lines, including America's best-selling sedan (Camry) and SUV (RAV4). Current production capacity is approximately 550,000 vehicles and 600,000 engines annually, with a supplier base of more than 350 suppliers nationwide – including over 100 in Kentucky.
To encourage investment and job retention in the community, the Kentucky Economic Development Finance Authority (KEDFA) on Wednesday approved a supplemental project to an existing Kentucky Jobs Retention Act (KJRA) program agreement with the company. The performance-based agreement can provide up to $240 million in cumulative tax incentives based on the company's total cumulative investment of nearly $2.8 billion across the original and supplemental KJRA projects with an annual job target requirement of up to 8,950 over the agreement.
By meeting its annual targets over the agreement term, the company can be eligible to keep a portion of the new tax revenue it generates by claiming eligible incentives against its income tax liability and/or wage assessments.
In addition, Toyota can receive resources from Kentucky's workforce service providers. Those include no-cost recruitment and job placement services, reduced-cost customized training and job-training incentives.