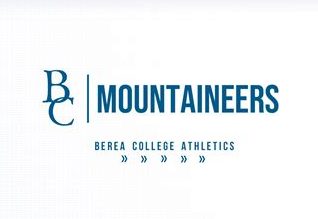 BEREA, Ky. — Berea College has accepted an invitation to join the Heartland Collegiate Athletic Conference (HCAC) where the Mountaineers will begin play in fall 2024. The HCAC is an NCAA Division III conference comprised of institutions located in Indiana, Ohio and Kentucky.
Transylvania University of Lexington is an HCAC member.
"I am delighted that the HCAC presidents have voted to invite Berea College to join their conference," President Lyle D. Roelofs said. "We look forward to competing with this group of quality institutions with which we share many important characteristics and values."
"Joining the Heartland is an exciting move for our athletic programs and campus community, allowing Berea the opportunity to compete athletically against institutions with a shared academic philosophy and in close proximity to our campus," added Ryan Hess, Berea's director of Athletics. "We look forward to developing connections and relationships amongst their conference administrators, coaches and student-athletes."
Each of Berea's 16 sports currently compete in the Collegiate Conference of the South.
"We have enjoyed our affiliation with member schools in the CCS and appreciate the many wonderful relationships and memories made while competing against those institutions," Hess said.
The HCAC was originally founded in 1987 as the Indiana Collegiate Athletic Conference before re-branding as the Heartland Collegiate Athletic Conference in 1998. Berea will become the 11thmember school and the first institution to join the Heartland since Earlham College was added in 2010.  The HCAC currently sponsors championships for 21 sports (10 men, 11 women).
Current Heartland Collegiate Athletic Conference members include: Anderson University (Indiana), Bluffton University, Defiance College, Earlham College, Franklin College, Hanover College, Manchester University, Mount Saint Joseph University, Rose-Hulman Institute of Technology and Transylvania University.