ERLANGER, Ky. — The Building Industry Association of Northern Kentucky (BIA) was recognized by being awarded 5 Association Excellence Awards (AEA) from the Executive Officers Council (EOC) of the National Association of Home Builders (NAHB) from a total of 19 available nationwide categories for their work in 2022. "We are thrilled with being recognized once again as a leader among our peers nationwide and awarded 5 of the 19 possible categories of AEA Awards across the country.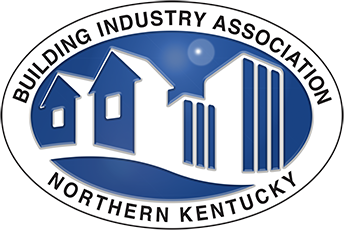 That represents a record number of AEA awards for our local association in one year. We have been awarded 4 AEA awards one year previously and 3 AEA awards in two prior years going back to 1993.  What is more meaningful for the first time, we have been recognized for the staff team's work for our community.
We encourage our team to go out and serve on other boards, committees, task forces and working groups in the interest of our industry and the community.  Within our team of six individuals, we serve 15 like groups annually outside our nationwide federation's governance and more within the NAHB structure.  That is an outstanding testimony to how our team sets an example for our members and industry by giving back and contributing to positive outcomes for our community," said Brian Miller, Executive Vice President.
"The AEA – Association Award submissions from our Federation's local and state associations always amaze me. The award entries help spark new ideas and fuel motivational energy for other builder associations. We have a superb professional network, and it's awesome to witness when the award winners reach out and help our colleagues successfully duplicate their efforts," said Jay Iverson, EOC President and Executive Officer of the HBA of Iowa. "The volunteers and staff members representing the 2022 winners should be proud. Cheers to the award winners!"
Association Excellence Awards for work in 2022:
Best Website – BuildingInstitute.com
Best Government Affairs Effort – Regionally – State and Local Government Committee and Capitol Day
Best Association Operations Program Administered – Enzweiler Building Institute – 501(c)3 formation
Best Council Development Program – Emerging Leaders Council
Best HBA Partnership/Coalition – BIA Teammate Coalition Work
The Association Excellence Awards is an annual program designed to recognize the outstanding accomplishments of state and local builders' associations and executive officers in association management. EOC membership comprises the staff executives who direct more than 600 NAHB-affiliated state and local builders' associations representing more than 140,000 builders in communities across the United States.
The BIA has been awarded 37 Association Excellence Awards since the program's inception in the early 1990s.  During Miller's tenure as the association's Executive Vice President, the BIA has garnered 21 such awards for the organization's work since 2009.  During that period, the association has been recognized 5 times for its efforts involving the Enzweiler Building Institute and Workforce Development initiatives. Other awards over the past years have been earned for Council development, non-dues revenue, communications, and services to members.  For the last three years, the BIA has been recognized for excellence in operations.