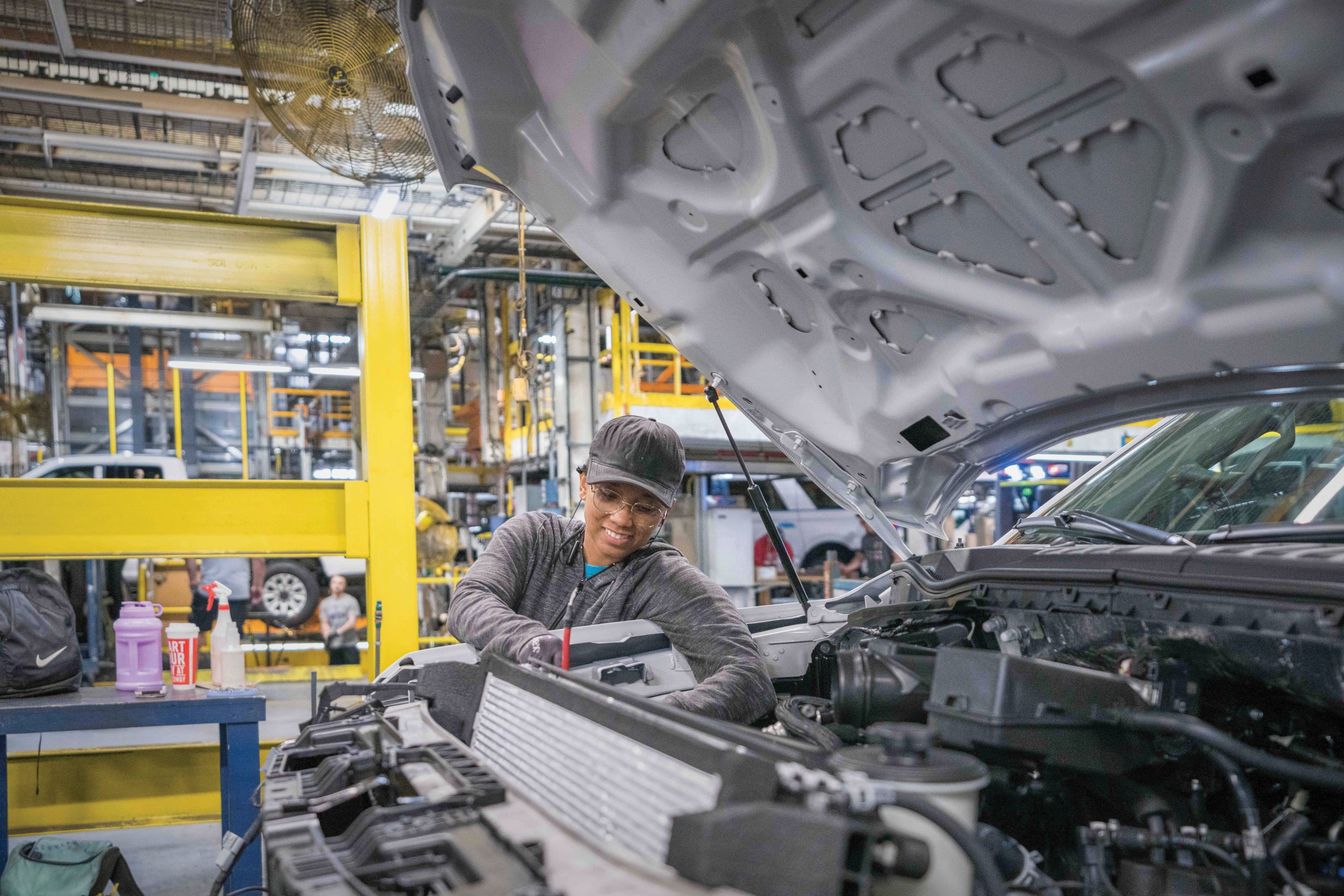 Kentucky manufacturing growth is a big factor in propelling the state's unemployment rate to a historic low—3.7% in April—with trends moving in the right direction and state programs to bolster manufacturing only beginning.
Training partners are striving to keep pace, consulting with industries about new programs and skills to keep the workforce pipeline strong amid record-low unemployment. The jobless number did tick up to 3.8% in May, a level the commonwealth has hovered around for more than a year. For the first time ever, more than 2 million Kentuckians are working, U.S. Bureau of Labor Statistics data shows.
"Kentucky has been very lucky to have two record years—'21 and '22—of new business location announcements and business expansion announcements," said Frank Jemley, executive director for the Kentucky Association of Manufacturers (KAM). "A very large part of those have been in manufacturing … and we are very encouraged by those numbers. They bode well for Kentucky's future economic growth."
Kentucky has more than 5,000 manufacturing facilities employing about 250,000 workers, comprising about 12.5% of Kentucky's workforce. This compares to 8.1% nationwide.
Jemley said the spate of new announcements is testament to the quality of Kentucky workers, the state's central location to the U.S. market and remarkable transportation and logistics capabilities.
Manufacturing directly and indirectly supports more than a third of jobs in Kentucky, benefiting local communities and the state as a whole, Jemley said.
Much fanfare surrounds the latest investment of $700 million and the addition of 500 more jobs by Ford Motor Co. at the Kentucky Truck Plant in Jefferson County that manufactures of the Ford F-Series Super Duty.
Super Duty sales top $15 billion annually, around 10% of Ford's total revenue. The company said last January the new Super Duty line had 130,000 advance orders.
And of course, there's the BlueOval SK Battery Park, the $5.8 billion investment in Glendale by Ford and SK group of South Korea that ranks as the largest single economic development project in state history. The 5 million-s.f. facility will manufacture batteries for Ford electric-powered vehicles and is slated to provide more than 5,000 jobs when it begins production in 2025.
Ford already employs more than 12,000 people and supports nearly 120,000 jobs statewide, directly and indirectly, contributing $11.8 billion to the state's GDP.
Since 2019, more than 140 automotive-related projects—representing $12.6 billion in new investments—have been announced, providing more than 14,300 full-time jobs. In fact, one out of every 18 U.S. automotive industry workers is in Kentucky.
Training the workforce
To help existing and new Kentucky manufacturers navigate the supply chain maze, a free registry to connect with 140,000 local and national suppliers was announced this spring by Supply Kentucky in partnership with the Cabinet for Economic Development and KAM.
CONNEX Kentucky is a searchable online supply chain sourcing platform. It includes features that can assist with marketing, workforce needs and facilitating growth in minority- and female-owned businesses.
Last year alone, new and expanding manufacturing projects totaled $8.27 billion in new investments and 8,900 full time jobs, according to a press release announcing CONNEX. A recent example is the May announcement that commercial kitchen ventilation and air distribution systems manufacturer Halton is investing $7.4 million to expand its Allen County facility, creating 60 full-time jobs.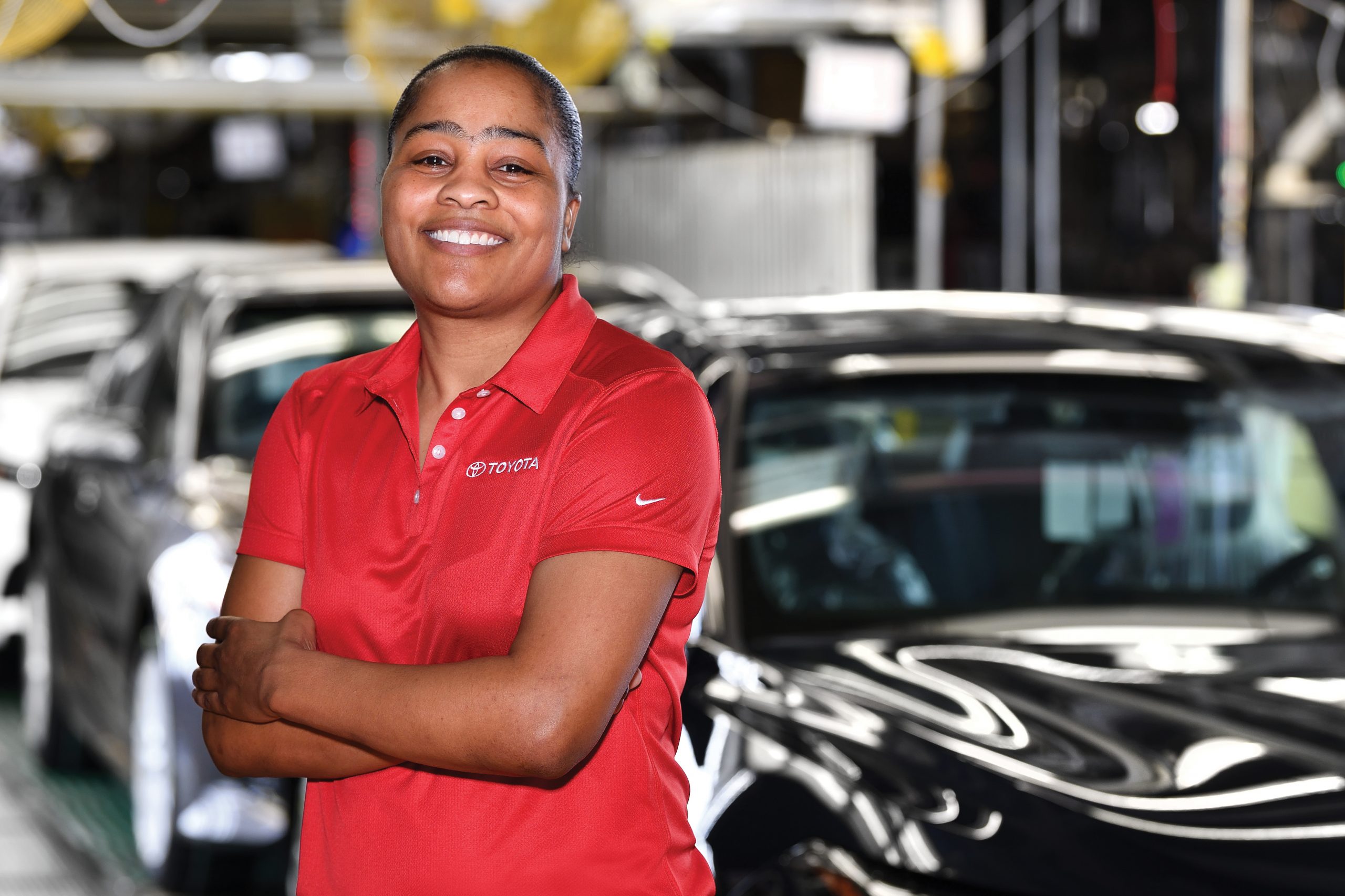 To help supply the workforce needed to support Kentucky manufacturing, the Kentucky Community and Technical College System works with businesses to offer customized training, dual-credit classes and online education. KCTCS is the commonwealth's No. 1 provider of workforce education, with 16 colleges and more than 70 campuses.
KCTCS Vice President of Workforce and Economic Development Jessie Schook said all colleges systemwide offer direct business services and workforce training programs, working with workforce development organizations, nonprofits and other stakeholders to ensure consistency and meet a variety of needs through shared resources.
Advisory boards and employer-engagement initiatives within advanced manufacturing pathways are helping ensure students emerge with relevant and desired skills sets, she said.
Manufacturing is the most significant sector in the system's portfolio, with millions in KCTCS-TRAINS funding invested to meet customized technology training needs for new and existing workers.
TRAINS funding offsets the cost of upskilling for new hires and incumbent workers by up to 75%, with $5.3 million in total funding and projected enrollment of over 13,000, Schook said.
Manufacturing is the main sector receiving these services and funds, and at KCTCS, these dollars are used for programs like welding, leadership/supervisory, lean manufacturing, CDL and technical training. For an ever more diverse workforce, English as a second language (ESL) skills are also increasingly in demand.
"Lots of companies (are) recognizing the need to expand talent pipelines and support second-language speakers," she said.
While a training facility near BlueOval SK's new Glendale battery park takes shape and its programs are developed, Elizabethtown Community and Technical College President/CEO Juston Pate said his facility historically and consistently communicates with industries across the region to train students for today's workforce needs.
Pate said ECTC offers a wide variety of manufacturing-related programs, including welding, computerized machining and manufacturing, industrial maintenance, industrial electricity, robotics and automation, controls, and computer-aided drafting and design.
"Those are the traditional focus for manufacturing-related positions," Pate said, "and more and more, it's expanding beyond those advanced manufacturing programs. Companies are looking at business, they're looking at IT, they're looking at HR management. There's a lot of opportunity within the manufacturing industry outside of industrial technician jobs."
Pate also noted that the Work Ready Kentucky Scholarship program enables eligible students to receive tuition-free training and earn certifications in one of more than 2,600 course offerings for high-demand jobs in four months or less.
Jemley said parents and students should take a fresh look at the kinds of jobs Kentucky manufacturers are offering and will need in decades to come. BlueOval SK is marketing toward today's high school sophomores.
"If you're a high school student or a college student or if you're a parent of a high schooler or even a middle school student, the facts are that young Kentuckians, young Americans, can have tremendously successful careers if they go into a skilled-trade profession," Jemley said.
Thousands of new jobs on the horizon
In addition to the 5,000 EV battery jobs coming to Hardin County in 2025, another 2,000 workers will be needed for Envision AESC's new $2 billion plant in Bowling Green's Kentucky Transpark that will produce battery cells and modules to power electric vehicles. The 3 million-s.f. gigafactory will supply multiple automakers.
At its pre-pandemic peak, the south-central Kentucky region employed about 26,000 in the manufacturing sector.
After the pandemic resulted in a dip in numbers, employment figures have rebounded nicely and Bowling Green Area Chamber of Commerce President/CEO Ronald Bunch fully expects that figure to be exceeded as newcomers make new hires.
Ohio-based O-I Glass (formerly Owens-Illinois) is adding a $240 million, 140-job facility in Bowling Green to its global operations. The new facility will serve the premium spirits industry and is in a prime location to supply Kentucky's booming bourbon industry.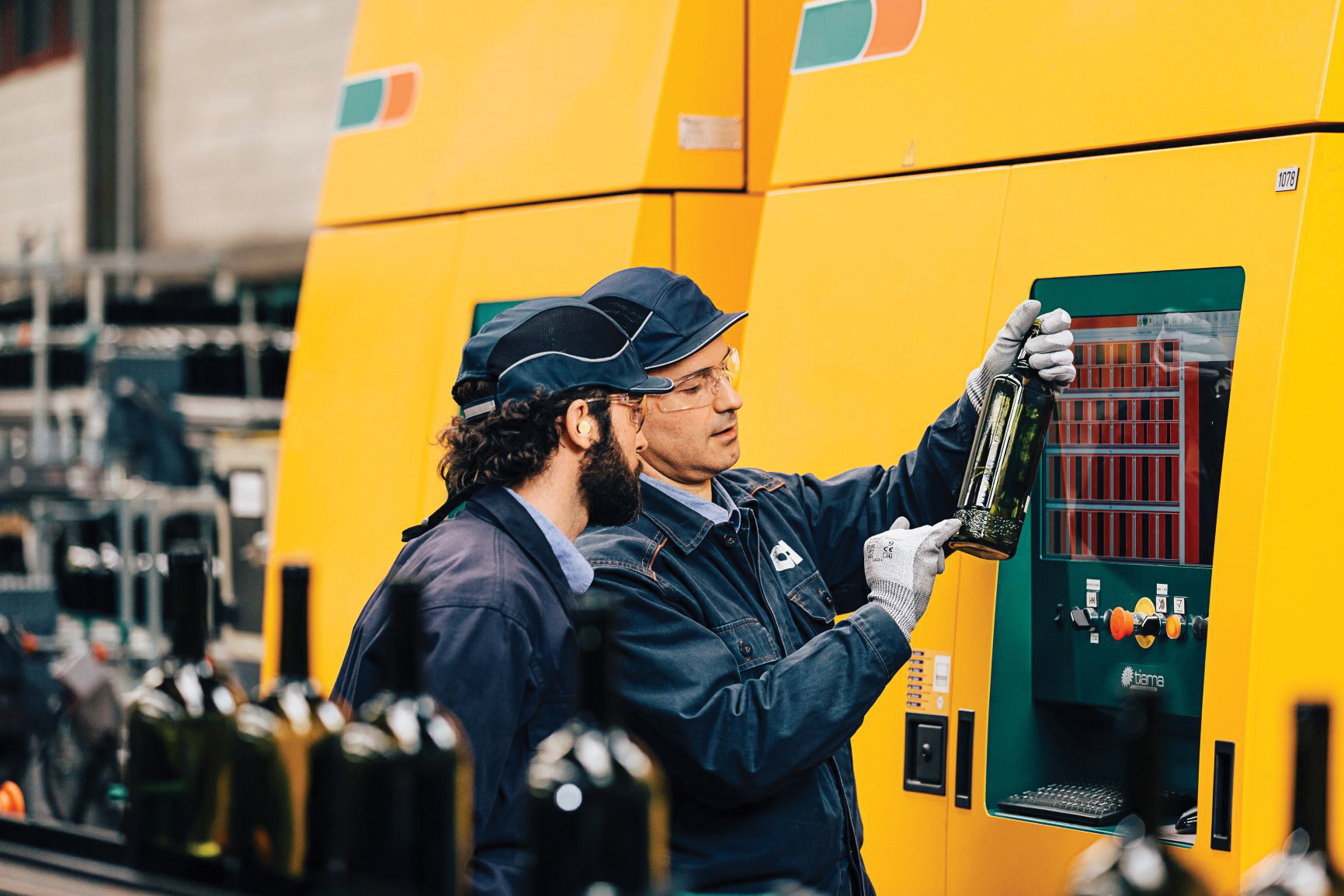 Bunch also noted that the recent announcement of three new food- and beverage-related suppliers shows that it's not just automotive players here.
According to the U.S. Bureau of Labor Statistics, about 20% of south-central Kentucky jobholders work in manufacturing, compared to about 8% nationwide and 12.5% statewide, and Bowling Green was ranked in 2020 by Global Trade magazine among the top 20 manufacturing cities in the U.S.
The city has earned a national economic development ranking every year for the past decade and Bunch said a number of factors contribute to the city's manufacturing success stories.
"Probably most important is that our community really collaborates well, especially our educational infrastructure, working with Western Kentucky University, South Central Kentucky Community & Technical College, our two K-12 school districts as well as our workforce board and Goodwill," he said.
In addition, Bowling Green is ideally situated along I-65 and city leaders are willing to invest in new business parks and incentives. Bowling Green and Warren County issued a $46.5 million bond issue in early 2021 to expand and add infrastructure to the Kentucky Transpark, and one year later landed Envision.
Mount Sterling scored 79 new jobs early this year when Neogen, the Lansing, Mich.-based maker of a range of animal and food safety products, invested $9.8 million as it expands to meet global demand. Big Rapids Products invested $5 million and added 45 jobs to its metal stampings operation in Mount Sterling.
Jason S. Rainey, executive director of the Mount Sterling-Montgomery County Industrial Development Authority, said he expects the immediate impact to be very strong.
"The economy is showing signs of resiliency despite interest rate increase," said Rainey, noting that the authority especially sees the healthcare sector as a growth generator.
The community has a Build Ready-certified site with a pad for a 100,000-s.f. building plus property adjoining that site, Rainey added. The authority is working on preparing two more sites for manufacturing or industrial operations and has an application in for the second round of the state Product Development Initiative program for assistance to create a new industrial park in Montgomery County.
Rebounding from COVID
When it comes to manufacturing developments in Kentucky, the news has been consistently good, as Kentucky is outperforming national manufacturing employment growth rates, forging new partnerships and announcing a long list of new investments in the commonwealth.
Although manufacturing jobs nationwide took a hit in the early 2000s and then again with The Great Recession (2008-2009) and COVID-19, the sector's employment numbers have recovered, as evidenced by Kentucky's best-ever jobs data.
Looking at the past year, Kentucky is outperforming the nation in manufacturing growth. From April 2022 to April 2023, Kentucky manufacturing employment grew 3.3%, compared to 1.7% nationally, according to Michael Clark, an associate professor of economics at the University of Kentucky's Gatton College of Business and Economics. Kentucky total nonfarm employment grew by 2.9%.
The state emerged economically from the worst of the pandemic a bit more slowly than some regions due to the commonwealth's ample automotive sector, which experienced lingering supply chain issues like unavailable computer chips, Clark said. As those issues began to resolve, demand for vehicles grew and "as a result of that, employment has picked up quite a bit."
Nondurable goods manufacturing like food products are also seeing growth, he said.
When looking at unemployment numbers, Clark cautions that unemployment data collection is based on government surveys asking respondents if they're working, if they're not working but looking, or if they're not working and not looking. And their responses could be impacted by different variables that numbers may not fully reflect.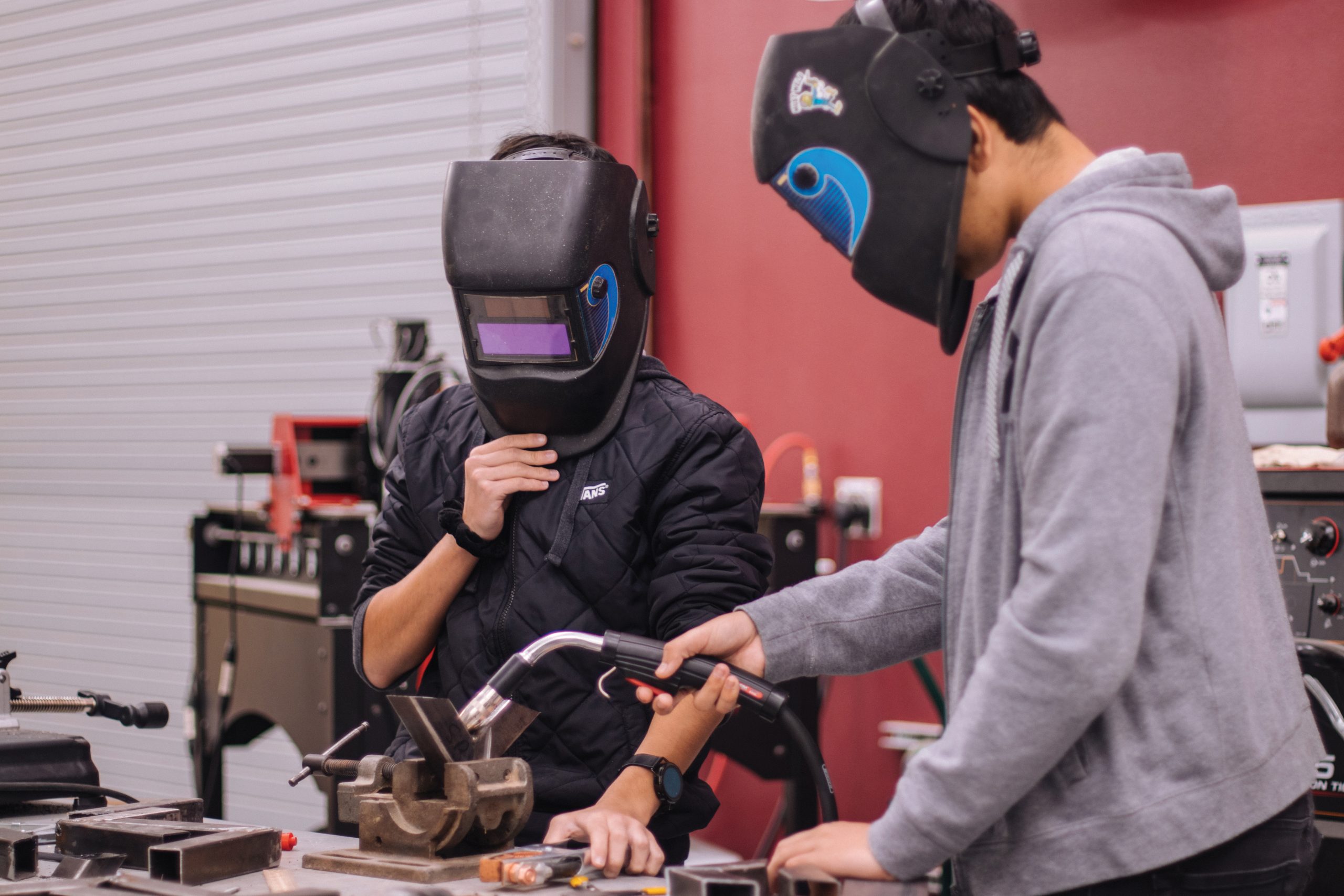 In Bowling Green, Bunch said local leaders were aware of the "dearth of people for open positions." Nationally, there are two open jobs for every available person to fill them.
In response, Bunch said, workforce and education sectors are working to align programs and produce more workers. They are also working with manufacturers to explore robotics automation and AI, whether or not human workers can be found.
All the while, he keeps in touch with local industries to pinpoint their needs. "That recipe has worked very well for us," Bunch said.