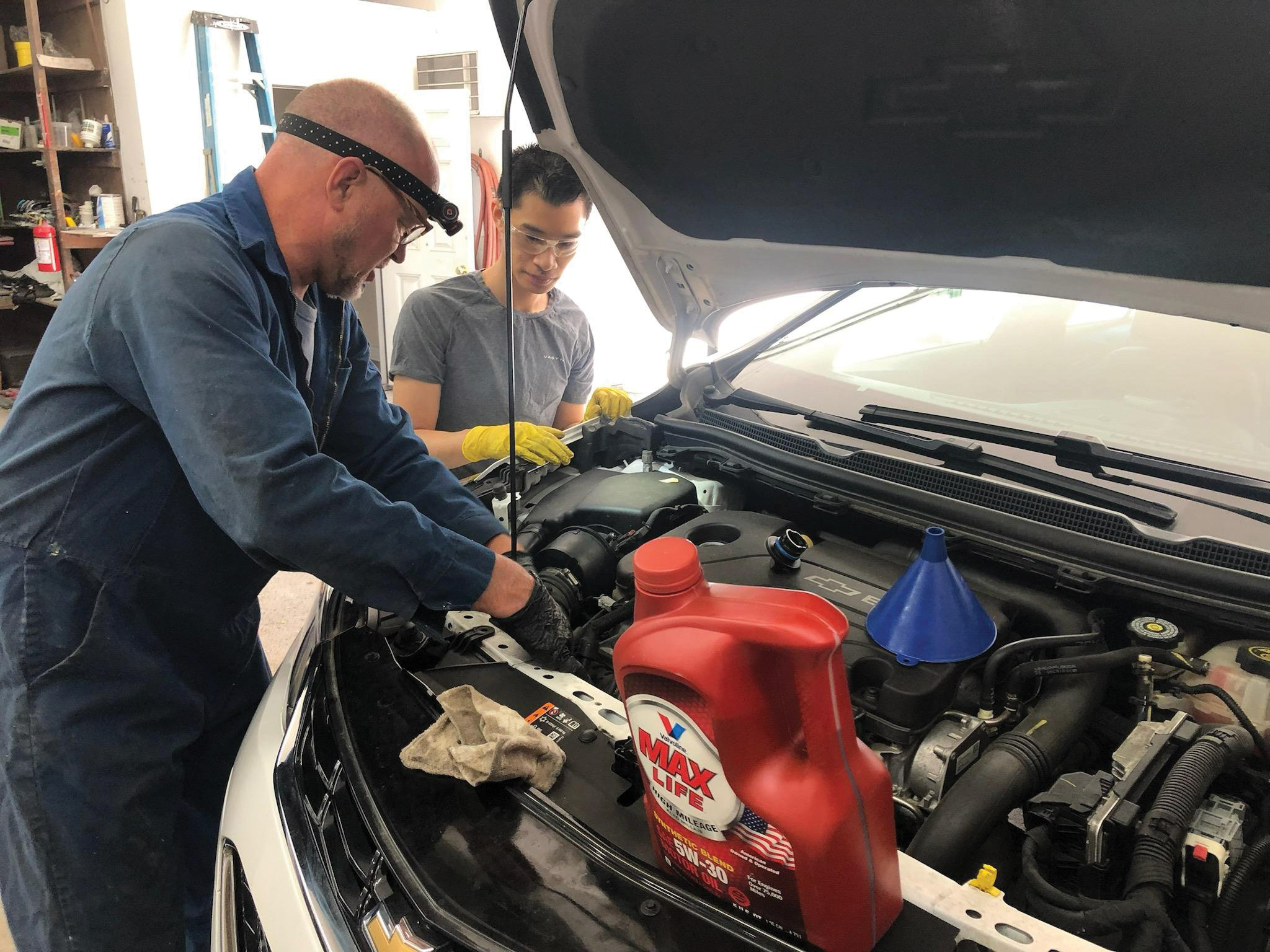 Automobiles are a standard part of American life but buying—and maintaining—a car can be a pricey proposition. And yet, if you don't have reliable transportation, life can be significantly more complicated and difficult.
That's where the Samaritan Car Care Clinic steps in to help.
SCCC is a one-of-a-kind nonprofit vehicle repair shop in Northern Kentucky dedicated to providing shared-cost vehicle repair services for low-income individuals and families. By helping families maintain their cars, families also maintain their self-sufficiency and are able to get themselves to jobs, school and healthcare appointments without having to rely on others or be dependent on public transit schedules.
Samaritan Car Care Clinic was founded by Bruce Kintner some 16 years ago as an all-volunteer program offering basic maintenance on 16 cars per quarter.  The organization works on a referral basis with Northern Kentucky social service agencies and in 2022, served 315 families with an average repair cost of $1,400 per vehicle.
Services provided by SCCC include oil changes; replacing air filters, wiper blades, and bulbs; topping off fluids; inflating tires; and general car repairs, depending on the condition of the vehicle and the amount of funding available. In addition, SCCC holds Fundamentals of Car Maintenance classes one or two times each quarter for clients of its partner agencies so that families can learn to handle minor maintenance issues on their own.
In April, SCCC held a ribbon cutting for its new headquarters in Covington that will enable the organization to provide services to even more families, with four service bays as well as a bike repair station.
Corporex, a national real estate and development firm headquartered in Covington, donated the land for the project; The Catalytic Fund, a Northern Kentucky nonprofit that works to develop underutilized sites and buildings, financed the building's construction. Another partner in SCCC's endeavor is St. Vincent de Paul Northern Kentucky, which works to provide access to safe vehicles at affordable rates and helps families build credit through their microloan program. Valvoline has been another major partner, providing motor oil for the organization since its inception.
Walther Autobody in Covington has been a significant partner since SCCC's inception, allowing the organization to use its shop for Saturday oil-changes that are part of the quarterly maintenance events.
SCCC is also helping to train new mechanics for the workforce through a collaboration with Gateway Community and Technical College.
Kintner said he has a full-time mechanic joining the organization to oversee all maintenance operations and a Gateway student is currently working as a co-op at the clinic while going to school.
For more information on the Samaritan Car Care Clinic, visit samaritancarecare.org.