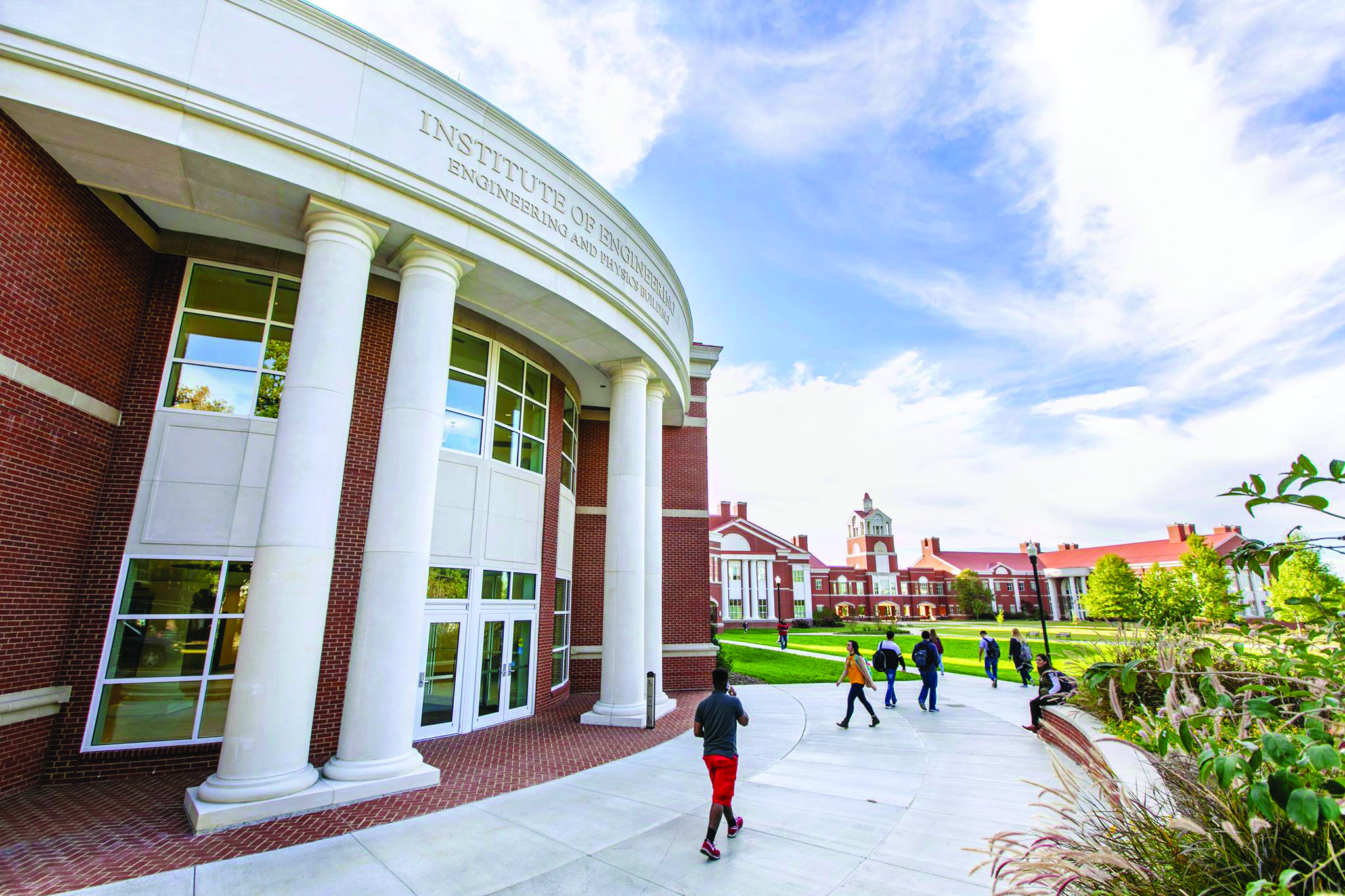 MURRAY, Ky. — Murray State University's Civil and Sustainability Engineering degree program, administered by the School of Engineering, recently received accreditation by the Engineering Accreditation Commission of ABET (Accreditation Board for Engineering and Technology). The Civil and Sustainability Engineering program is accredited through September 2028 and will retroactively cover all graduates since 2021.
"This accreditation is a significant point of pride and affirms that our program meets the quality standards that produce graduates who are prepared to not only enter, but also succeed in the global workforce," said Dr. Jamie Rogers, director of the School of Engineering and ABET coordinator. "It is particularly beneficial for future civil engineers in Kentucky to graduate from an EAC/ABET accredited program, as this accreditation of a student's engineering degree program is required in order for the graduate to pursue professional engineering licensure."
The program is a four-year civil and sustainability engineering degree preparing students for all civil engineering specialties including geotechnical, transportation, environmental and structural engineering. Civil and Sustainability Engineering graduates have the potential for professional engineering licensure and employment throughout the United States.
"Accrediting an engineering program for the first time takes a great deal of work from a variety of people. I am very proud of the effort of the faculty and staff who support the civil and sustainability engineering program and this accreditation is a testament to the quality of their work," stated Rogers.
Through May 2023, 100% of civil and sustainability engineering graduates are employed as engineers or attending graduate school. The civil and sustainability engineering program is the second EAC/ABET-accredited engineering program in the School of Engineering, joining the engineering physics program which was reaccredited last year and includes tracks in mechanical, electrical and aerospace engineering. Current enrollment between both programs exceeds 200 undergraduate students, and both programs have set records in freshmen enrollment this fall.
Learn more about Murray State's School of Engineering at murraystate.edu/engineering.