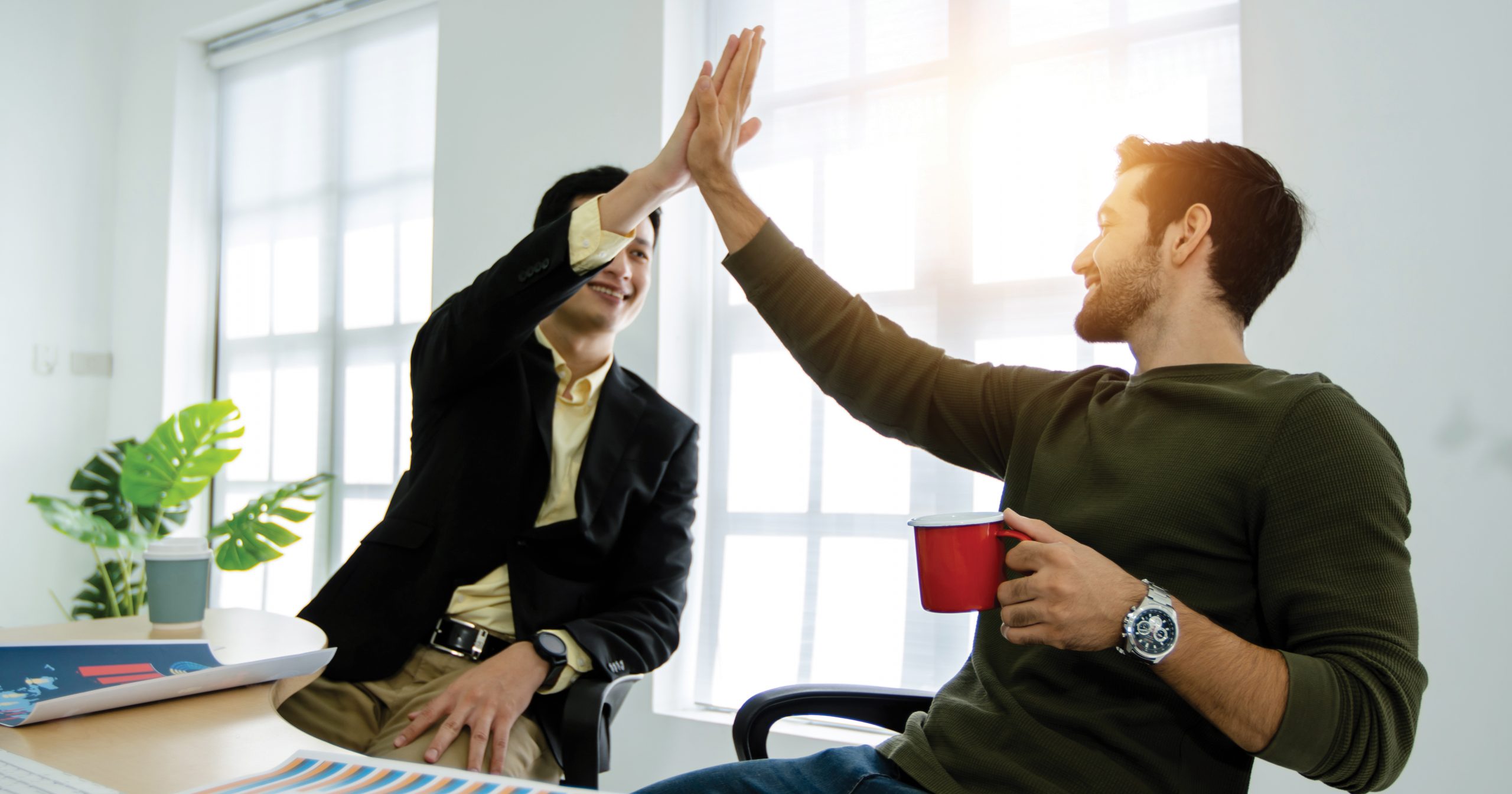 From the war for talent to inflation to a potential recession, small and mid-size businesses continue to face challenges even as we emerge from a global pandemic. Businesses must be dedicated to understanding these challenges as well as uncovering opportunities to help.
Research by Principal Life Insurance Co. offers a valuable peek into what's on the minds of business owners like you. Here's what we can learn from the latest results, and how you can act on them to benefit your key employees and organization.
Taking care of current employees and attracting new ones is a priority
Making employees feel valued is a top concern for small businesses. Of those surveyed, 91% say it's become more important. Research also indicates business owners believe employee benefits are one way to achieve this and help with recruiting and retention efforts in the process. In fact:
• 55% of business owners would like to offer more benefits to their key employees.
• 48% of owners say the most important goal of their benefits package is to attract and retain employees.
• The percentage of owners who say employee benefits improve recruiting (75%) and retention (78%) has reached record levels.
I recently surveyed my own employees and asked them to score over 20 workplace incentives, our environment and culture. A strong employee benefits package ranked as the No. 1 priority. Good compensation was a distant second.
If you're interested in enhancing your employee benefits, the logical next step is to figure out how to make your company stand out from the competition, particularly when it comes to benefits for in-demand top talent. Here are some examples of enhancing your employee benefits:
Offer a benefit restoration plan
What is a benefit restoration? Even with a robust benefits package, in most cases, not all employees benefit equally. Many benefits offer less (as a percentage of pay) to higher-compensated key employees, which can be a problem at a time when rewarding top talent is so critical. A benefit restoration plan brings benefit levels up to a more equivalent percentage of their salaries.
For example, group life or group long-term disability insurance offers important protection for employees. But the percentage of income replacement goes down as employees' income goes up, leaving key employees with lower levels of protection. By offering supplemental individual life or disability income insurance, you can help equalize benefits for key employees at a range of income levels.
Automate benefit technologies
How often have you been to the doctor's office only to have to search for your medical ID card or worse, you left it at home? Using technology such as a mobile app makes it easier for employees to access their benefits anywhere at any time, allowing greater flexibility in managing their plans.
Make sure your group health plan providers—including dental and vision— offer a mobile ID card through an app. Or if they do not offer this capability (almost all do, yet some companies are still behind the times), take a picture of all your ID cards and keep them saved on your phone.
Mobile apps also allow employers to quickly communicate changes or updates about their plans so that employees always have the most up-to-date information available when making decisions about their benefits package.
Automation technologies can also help businesses manage their employee data more securely, making sure that it is up-to-date and compliant with relevant regulations.
Offer flexible benefit options for employees
Offering flexible benefit options for employees is an effective way to ensure that they are getting the most value from their benefits package.
Flexible benefits allow employees to tailor their packages to suit their individual needs. This can include allowing employees to choose from different types of plans or giving them the option to make changes during the course of their employment. For example, low-cost benefits for an employer to offer are legal expense insurance, pet insurance, cancer policies and college funding 529 plan options.
Referral programs
Creating a referral program with established goals and objectives can be fun for employees.
Referral programs are designed to engage your employees and offer a financial incentive. They can be very beneficial to the company's bottom line and allow employees to be part of a company's success. Contests among employees to get referrals and referral conversions are great evidence of a true growth culture that results in more productive employees.
Training and education
Establishing learning and training opportunities for employees is essential and often overlooked by business owners. Everyone may not possess the natural ability to learn new skills on their own and you can't assume employees learn skills from observation alone.
Training programs in key industry areas, people skills and leadership are essential to attracting and maintaining a great workforce. Allowing an employee to participate in educational opportunities is not only beneficial to the business but helps the employee build confidence and adds value to their work environment.
"Lunch 'n Learns" with scripts and role playing (yes, role playing) can help break the ice and employees can feel more comfortable with conversations that spur learning and new business-growth opportunities.
Businesses today have to do more than just a high five when attracting and keeping employees. A healthy work-life balance, flexible work options, employee training and good leadership are all key to employee retention. It starts with acknowledging and rewarding both activity and results, but more importantly, thinking outside the box when it comes to employee benefits. If your current company's culture isn't producing the results you want from employees, a course correction may be in order and upgrading your employee benefits is one step.
So high five! Let's celebrate our employees!