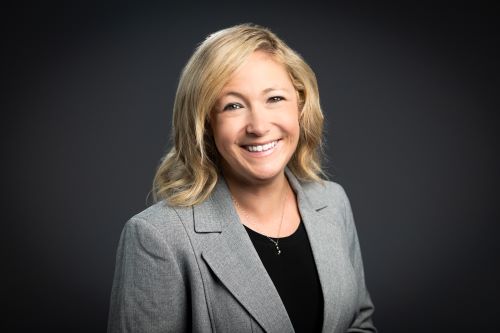 BOWLING GREEN, Ky. — Karen M. Kane-Roby has joined the law firm of English, Lucas, Priest & Owsley, LLP as Senior Counsel effective September 1, 2023.
Roby is an accomplished attorney with over 15 years of dynamic legal experience and is licensed in Kentucky and Maine. Karen will primarily practice in commercial real estate, real estate, litigation, and tax law. Before joining ELPO Law, Roby served as in-house counsel for KLAS Properties, LLC, from October 2008 through February 2022 and specialized in acquiring and collecting delinquent taxes across multiple counties in Kentucky. While working for KLAS Properties, Roby also owned Roby Law Group, PLLC (RLG) and oversaw all non-KLAS-related matters through RLG, primarily focusing on landlord/tenant matters and forcible detainers.
Originally from Caribou, Maine, Roby attended Saint Anselm College in Manchester, New Hampshire, where she graduated with a Bachelor of Arts degree in sociology in 2003. Karen taught fourth and fight grades in inner-city Catholic schools in Providence, Rhode Island and New Bedford, Massachusetts. She earned her master's degree in special education and secondary education at Providence College. After two years of teaching, Karen continued her pursuit of becoming an attorney when she was accepted into law school at Thomas M. Cooley Law School in Lansing, Michigan, and graduated with her J.D. in 2008.
Bob Young, Managing Partner at ELPO Law, says, "Karen brings to ELPO over 15 years of experience representing clients in real estate, corporate, and transactional matters. We cannot often have someone join us with that level of expertise. We are thrilled to have her on the ELPO Law team."
Roby looks forward to expanding her current practice to serve better the legal needs of new clients in Bowling Green and the surrounding communities. Karen lives in Bowling Green with her husband, Kyle, and they have one son, Ryan.
Click here for more Big Moves.