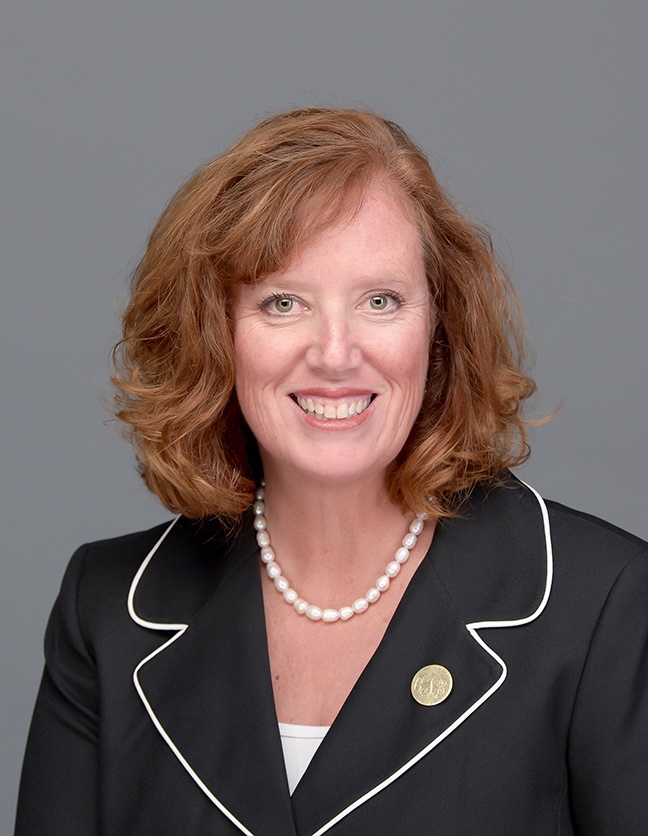 HIGHLAND HEIGHTS, Ky. — Cady Short-Thompson, Ph.D., has been selected to be the seventh president of Northern Kentucky University. In a unanimous vote, the university's Board of Regents made the appointment today at its regularly scheduled meeting.
Dr. Short-Thompson brings with her a wealth of experience and a visionary leadership approach to NKU. She currently serves as CEO and Executive Director of Breakthrough Cincinnati (www.breakthroughcincinnati.org), a non-profit focused on educational equity that provides rigorous college preparatory programs for high-need and high-potential middle and high school students and inspires and trains college students as the next generation of teachers.
Dr. Short-Thompson spent 25 years in higher education before joining Breakthrough Cincinnati, most recently serving as Provost and Professor at Hope College and Dean of the University of Cincinnati Blue Ash College. She is also no stranger to NKU, having spent 14 years as an award-winning professor of communication and department chair from 1996-2010.
"I am ecstatic to return home to NKU, where my professional journey began, and to give back to the people and place that invested so fully in me," expressed Short-Thompson about her joy and gratitude for this tremendous opportunity. "NKU's values of excellence, engagement, student-centeredness, and belonging are deep in me. I am eager to serve alongside NKU's talented faculty, staff, students, and alumni to lead this great institution forward. I love NKU and believe my first and final positions should be here."
Board Chair Rich Boehne said Dr. Short-Thompson's combination of passion, skills and experience sets her apart from a field of strong candidates. "Cady's experience in leading organizational transformation during dramatic external change makes her a great choice for NKU in 2023 and the future. It's also a huge added advantage that she knows well our campus community and the region, and she, in fact, credits mission-driven NKU for building the foundation of her career in higher ed leadership."
This selection followed an extensive and inclusive search process that engaged stakeholders from the NKU community. "I am thankful to all members of the presidential search committee and advisory board for the tremendous time and effort they have dedicated to this search," said search committee chair and Regent Kara Williams. "Their hard work, combined with the outstanding quality of our candidate pool, underscores the depth of talent and commitment within our institution and community. I couldn't be prouder of where we stand today."
Dr. Short-Thompson stepped into the president's position on October 2, 2023, according to the four-year agreement approved by the board today. Assisting with her transition into the role will be Bonita Brown, who has served as Interim President since January 18, 2023. "Bonita Brown deserves much credit for the progress we've made across the university during this time between permanent presidents," said board chair Boehne. "Being an effective interim is as challenging as being the permanent president and Bonita has done an outstanding job. We owe her a huge thanks."
About Dr. Cady Short-Thompson:
Cady Short-Thompson, Ph.D, most recently served as the CEO/Executive Director of Breakthrough Cincinnati, an educational equity nonprofit organization serving high-need, high-potential middle and high school students to prepare them for college and career success and inspiring future educators. Previously, Dr. Short-Thompson enjoyed 25 years in higher education as an award-winning professor and successful academic leader. She served as Provost at Hope College from 2017-2021, where she nurtured high-quality academic programs and services, modernized processes, grew resources, improved accreditation compliance, and more.
From 2010-2017, Dr. Short-Thompson served as Dean of the University of Cincinnati Blue Ash College, where she built and led a motivated team to re-envision the college, rename and rebrand it, and build a student-centered, inclusive, and student-success-oriented culture. She served as the elected Chair of UC's Council of Deans, Chair of the UC's Diversity Council, and Chair of the state's Inter-University Council Regional Dean's Council, in addition to countless other UC committees. From 1996-2010, Dr. Short-Thompson served Northern Kentucky University as professor of communication, graduate program director, and department chair.
She was honored as the Frank Sinton Milburn Outstanding Professor, which honors teaching, research, and service excellence. At NKU, she developed a love of scholarly teaching, a passion for student access and success, and a deep sense of student-centeredness. A published scholar, her expertise in political communication crosses the disciplines of communication, political science, and marketing. Dr. Short-Thompson earned her BA (1991), MA (1992), and PhD (1997) from the University of Cincinnati. A nearly lifelong Cincinnatian, she is delighted to lead NKU, surrounded by her large family and friends. Dr. Short-Thompson and her husband of 32 years, Steve Thompson, have three children in college.