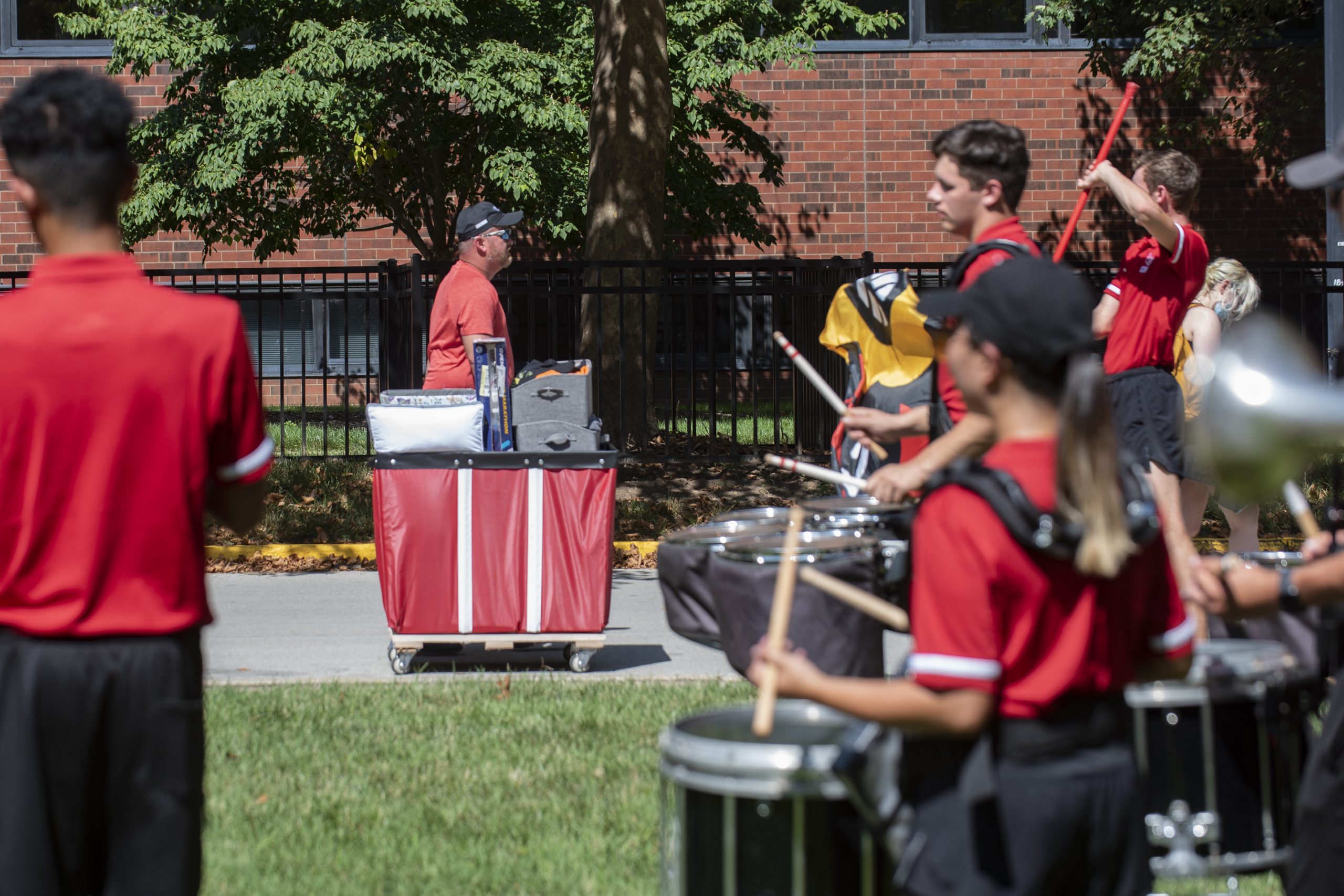 LOUISVILLE, Ky. — The University of Louisville this fall has enrolled its largest first-year incoming class.  
Preliminary figures released today show 3,130 first-year, full- and part-time, baccalaureate degree-seeking incoming students enrolled for the Fall 2023 semester, an increase of 6.8 percent from last year, which also set a record.
Increases again led to the high numbers of Black and Latin/Hispanic students and students from outside Kentucky. Black students total 16.56%, up from 16.27% last year and 13.99% in 2021. Latinx/Hispanic students total 9.97%, up from 8.5% last year and 7% in 2021.
"The entire UofL family and the Louisville community benefits from our steady annual increases in diversity among first-year students," said Kim Schatzel, president. "We are also pleased to see that more than a third of the first-year class are first-generation college students, the most we've ever recorded."
In addition, UofL has made great strides in encouraging first-year students to enroll in a demanding course load of 15 or more credits in their first semester. 
Preliminary figures show that between 2022-2023, that number increased by 10 percentage points to 47.6 percent. 
"First-year students who enroll in 15 or more credit hours in their first semester are more likely to progress toward their degree in a timely fashion," Schatzel said. "They become better at time management, explore more subjects of interest to them and make better social connections."
The most popular majors among undergraduates are business, engineering, education, nursing, psychology and biology.
Other highlights of the Class of 2027 are:
63.46% live on campus

50.3% have some college credits

35.07% are first-generation college students

34.18% are pursuing a STEM+H degree (science, technology, engineering, math, health sciences)

26.15% are from outside Kentucky, representing 37 states

6.33% identify as multi-racial

5.79% are Asian

Less than 1% are American Indian/Alaskan Native

3.62 is the average high school grade-point average, based on a 4.0 scale

212 are part-time
For more information, visit Institutional Research and Planning.