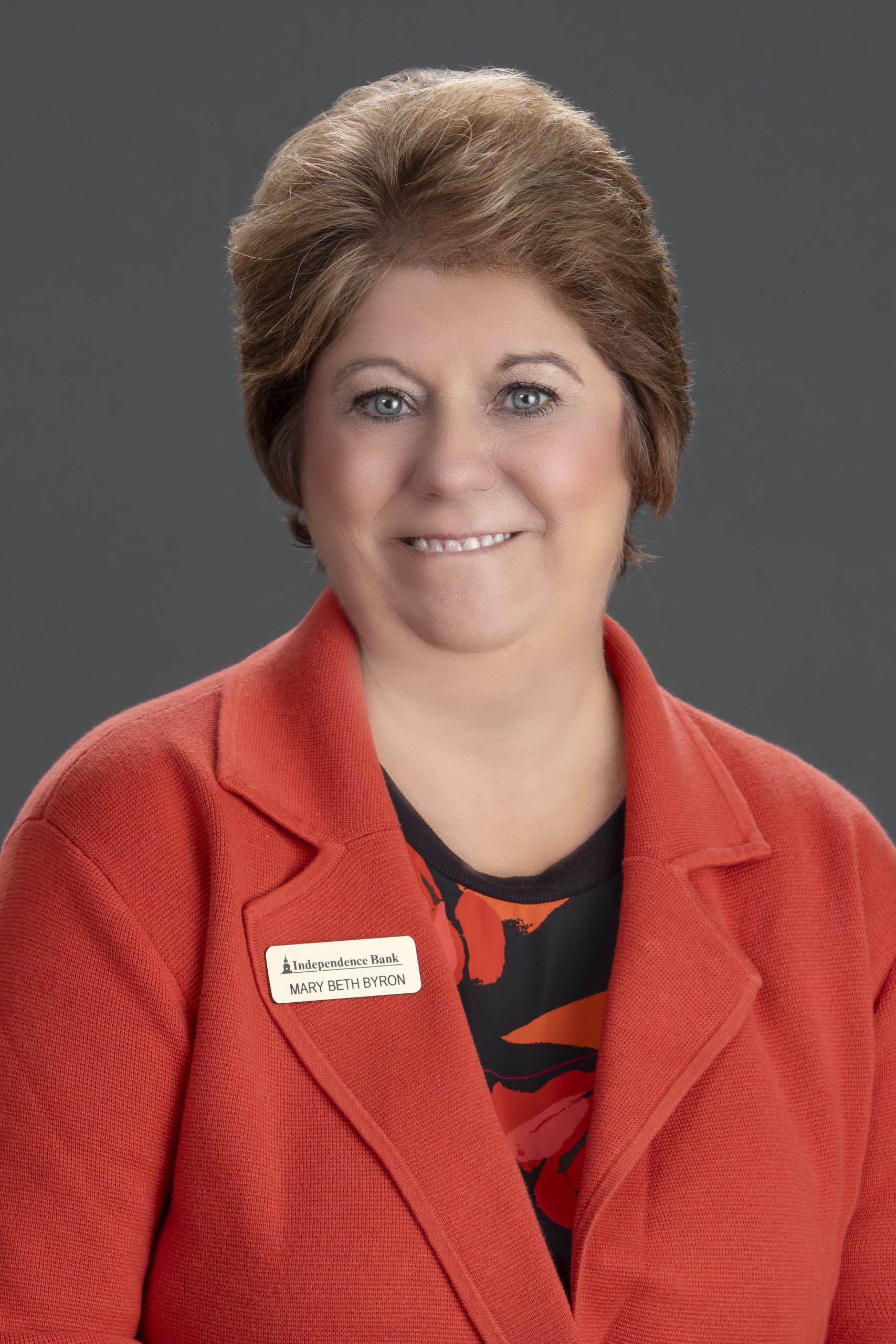 LOUISVILLE, Ky. — Louisville native Mary Beth Byron joins Independence Bank as Vice President and Senior Trust Officer.
Mary Beth loves working directly with her clients to help them reach their financial goals. Earning her clients' trust has led to a four-decade-long career in personal and family trust administration. Mary Beth has enjoyed long-lasting relationships with her clients, their children, and grandchildren, which she finds especially satisfying.
She is experienced in all types of personal and family trusts as well as estate administration. Mary Beth graduated from the American Bankers Association National Trust School and National Trust Graduate School at Northwestern University. She is also a Certified Trust Financial Advisor (CTFA).
Byron is passionate about serving her community as a member of The Cralle Foundation and the Sacred Heart Academy Alumnae boards.
She and her husband, Randy, have been married for nearly 36 years and have two daughters. They enjoy visiting Disney World, supporting the Dallas Cowboys and all Louisville Cardinals sports. Her favorite quote is by Olympic Gold Medalist Simone Biles, "Always work hard and have fun in what you do because I think that's when you're more successful. You have to choose to do it."
Click here for more Big Moves.