Event is Oct. 18 in Louisville
LOUISVILLE, Ky. (Oct. 1, 2014) —In honor of Breast Cancer Awareness Month Louisville's Beauty First Unlimited is hosting an event that includes on-site mammograms provided by the Norton Healthcare Centers for Prevention and Wellness Mobile Prevention Center.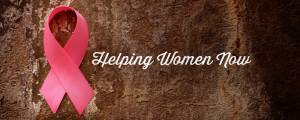 "Pinktober" will be held from 10 a.m. to 3 p.m. on Oct. 18 at Beauty First, located in the Shelbyville Road Plaza at 4600 Shelbyville Road, will host "Pinktober" on Saturday, October 18th from 10am to 3pm. To schedule a mammogram call (502) 899-6842.
Hair stylists from Beauty First's salon will also host a cut-a-thon, charging $15 for dry haircuts and $5 for brow waxes, with 100 percent of the proceeds benefitting the Norton Healthcare Foundation.
In addition, all attendees will receive a 20 percent discount off retail purchases.
For more information call (502) 897-6888.