Provides a road map for moving forward with life
LOUISVILLE, Ky. (October 1, 2014) — To help patients with the transition following cancer treatment, the Charles and Mimi Osborn Cancer Center at Baptist Health Louisville has introduced a new Cancer Survivorship Program.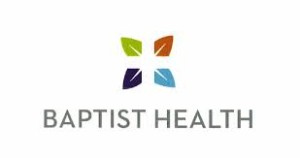 The program encompasses the physical, psychosocial, functional and spiritual needs of the survivor, the family, and significant others, while also providing a road map for moving forward with life. Heading up the new program is an equally new member of the team, Advanced Registered Nurse Practitioner GiGi Manuel-East.
"When a patient receives a diagnosis of cancer, life as they know it comes to a temporary halt," said Thoracic Surgeon Bob Linker, MD, Oncology Program medical director. "Patients are often overwhelmed with information and only hear a small portion of what they are told about their diagnosis and therapy. When they complete the cancer treatment, patients have to adjust back to a 'new normal' lifestyle; the Baptist Health Cancer Survivorship Program can assist significantly with this transition."
Patients who participate in the program will have a one-time visit with the nurse practitioner. During that visit, the nurse practitioner will review recent medical history, provide a physical examination, and develop a comprehensive survivorship treatment summary and care plan (surveillance). A copy of the patients' surveillance plan will be provided to any physicians involved in the patient's cancer treatment to help ensure a cohesive continuum of care among primary care and specialty care providers.
To participate, patients who received their cancer treatment at Baptist Health can either be referred by their physician or self-refer. For more information or to schedule an appointment, call 502-928-8792.