Kentuckians encouraged to participate in drill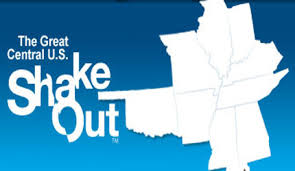 FRANKFORT, Ky. (Oct. 1, 2014) — Gov. Steve Beshear has declared Oct. 13-19 Earthquake Awareness Week in Kentucky.
As a part of the event, Kentuckians, as well as millions across the nation, will participate in an earthquake drill at 10:16 a.m. on Thursday, Oct. 16. The Great Central U.S. ShakeOut Earthquake Safety Drill is a self-triggering drill designed to educate school children, as well as the general public, on what to do in the event of an earthquake and steps to protect themselves. Participants are asked to register for the drill online at http://www.shakeout.org/centralus/register/.
A survey will be available for participants for evaluation of the program and ways to improve awareness and emergency notification methods.