Online process will simplify process, save taxpayers
FRANKFORT, Ky. (Jan. 6, 2015) — Beginning this month, Kentucky will start processing its own International Fuel Tax Agreement (IFTA) returns.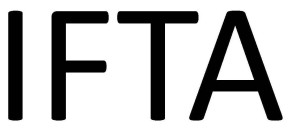 IFTA, an agreement among 48 states and 10 Canadian provinces, simplifies the reporting of fuel used by interstate and inter-jurisdiction motor carriers. The fuel taxes they pay fund infrastructure in the cooperating states.
Fuel tax reports for Kentucky and several other states formerly were processed by a regional center in Albany, N.Y., but the service was discontinued, effective Dec. 31, 2014.
Kentucky then joined with five other states—California, Connecticut, New Hampshire, Michigan and Maryland—to form the IFTA Processing Consortium (IPC) to process IFTA returns. In January 2014, Kentucky contracted with Explore Information Services LLC, on a winning bid of $5.35 million, for creation of a web-based application to monitor tax returns. The company also is responsible for annual maintenance and service, including emergency service with all parts, materials, equipment and supplies for the first five years. Costs will be shared by Kentucky and the consortium's five other states. It is estimated Kentucky will save $60,000 in the second year of the contract.
"The cost savings alone is enough reason to celebrate this unique venture," said Rodney Kuhl, KYTC Commissioner of the Department of Vehicle Regulation. "But we've created a process that's simple and easy for motor carriers that operate through our state. Everyone involved in this process has come together to make this a homerun for Kentucky."
Kentucky is the first state to subcontract with an outside vendor to process IFTA returns as a consortium with formal agreements with other states.
Since the contract was signed last year, the web-based application has been completed and 95 percent of the state's 4,400 registered motor carriers have been pre-registered in the new system. Those who are pre-registered simply go online, log in and change their passwords before the process is complete. In addition, since the on-line registration became available in December, new motor carriers have found the registration process simple to complete—with more than 150 registering within the first two days.
Because the new process is web-based, motor carrier companies can do everything online, rather than having to carry paperwork to the Transportation Cabinet in Frankfort.
An email address  has been set up for those who do have issues or questions about registering. The emails goes directly to subject matter experts who can help answer specific questions motor carrier companies may have about the new process.
Motor carriers in Kentucky will begin reporting IFTA returns with fourth-quarter 2014 taxes, which are due Jan. 31, 2015.
Registration and system usage training will be occurring across the state this year at Kentucky state parks beginning this month. A schedule will be posted online when it becomes available.