Will serve underserved populations across Kentucky
FRANKFORT, Ky. (Jan. 6, 2015) — First Lady Jane Beshear today, along with representatives from the Kentucky Cancer Program, the University of Louisville's James Graham Brown Cancer Center and KentuckyOne Health, launched a new Horses and Hope campaign to raise $1 million for a mobile unit to provide free or significantly reduced cost cancer screenings to underserved populations across Kentucky.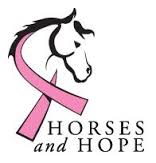 Beshear announced a $90,000 commitment from Churchill Downs and a $25,000 donation from Kroger for the new van.
"For years, the Horses and Hope program has been one of the driving forces behind the portable mammography unit that travels throughout the state offering breast cancer screenings and promoting the message that early detection saves lives," Beshear said. "We now have the opportunity to expand these services to screen for six additional forms of cancer, and continue our efforts to improve the health and wellness of Kentuckians throughout the commonwealth."
Kentucky has the highest incidence and death rates in the nation for several cancers, with an overall cancer incidence rate that is 14 percent greater than the national average. The new van will focus on educating Kentuckians about cancer prevention, and offer screenings for seven cancer types, including breast, cervical, colon, lung, prostate, skin and head/neck.
The custom-built coach will be 40 feet in length, with an exterior design featuring a Horses and Hope theme and acknowledgment of project partners. The interior will include a reception area with monitors for educational videos, patient changing rooms, a patient examination room with exam table, digital mammography equipment, space for supportive laboratory services and a passenger cab area. A motorized retractable awning on the outside of the coach will provide expanded space for patient reception, registration, and education.
Services and screenings will be delivered through the James Graham Brown Cancer Center, which has a Nationally Accredited Breast Center licensed by the American College of Radiology, KentuckyOne Health, and supported by the Kentucky Cancer Program.
"Our mission is to educate the people of Kentucky about cancer screening and prevention," said Connie Sorrell, director of the Kentucky Cancer Program at the James Graham Brown Cancer Center. "The expansion of screenings and educational materials that will be available through this new, modern van should significantly enhance the lives of literally thousands of people throughout the commonwealth."