Ranks 38th in state in average speed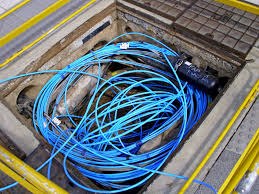 LEXINGTON, Ky. (March 9, 2015) — The City of Lexington issued a Request for Information (RFI) to gather interest in constructing, operating and maintaining a fiber-optic network across Lexington. A fiber-optic network that connects to homes and businesses would dramatically increase Internet speeds.
Kentucky's average Internet speeds rank among the slowest in the country and Lexington's average speed of 16.2 megabits per second puts it 38th among towns and cities in the state.
The RFI seeks responses from private entities interested in a public-private partnership with the city or a commercial-only solution.