Focus is finding solutions to challenges related to health
LOUISVILLE, Ky. (March 9, 2015) — The National League of Cities (NLC) on Saturday announced that Louisville has been selected as one of 25 cities to participate in the Multi-City Innovation Campaign (MCIC).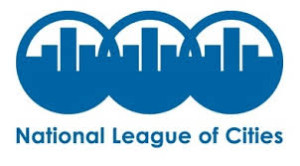 MCIC serves as a platform for developers, innovators and community leaders to build scalable and sustainable solutions that will change the way cities communicate with their community members and provide information to citizens about resources.
This year's focus is for innovators to submit solutions to challenges related to public health, community health, health services and healthcare technology. Cities and regions also have public safety and economic development challenges that impact health, and need attention from innovators.
The winning solution will be selected by the 25 cities this summer. If a city decides to implement the idea, the innovator will receive $5,000 from that city for a total of up to $120,000.
Additionally, MCIC applicants will have the opportunity to compete to be a finalist in the upcoming summer 2015 Jumpstart Foundry cohort, one of the nation's leading startup accelerators based in Nashville, Tenn. The winner of the program can receive up to $100,000 in seed capital to develop and expand their solution.