Available through Kentucky Energy Department and Independence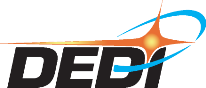 FRANKFORT, Ky. (March 12, 2015) — The Kentucky Department for Energy Development and Independence (DEDI) has released a virtual tour of Kentucky's energy history. The timeline features videos and pictures that allow viewers to explore Kentucky's historical energy events beginning in 1750 with the first discovery and use of coal to December 2014 when the first utility solar generating facility was approved for Mercer County.
Viewers will see how national and federal actions have influenced energy development and the diversity and innovation that exist within Kentucky's energy landscape. Projects, like the virtual energy timeline, support Gov. Steve Beshear's Energy Plan by helping to educate and engage the public on energy issues. The timeline provides a tool for students in the commonwealth to explore and discover energy topics.