Induction ceremony April 24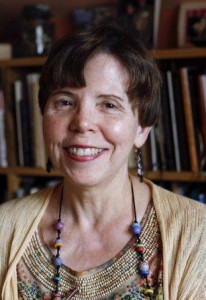 FRANKFORT, Ky. (March 13, 2015) — Gov. Steve Beshear has appointed Lexington poet, author, lyricist and teacher George Ella Lyon as Kentucky poet laureate for 2015-16, the Kentucky Arts Council announced today. Lyon, a native of Harlan, will be formally inducted during a ceremony on Kentucky Writers' Day, April 24, at the Capitol Rotunda in Frankfort.
Lyon is a graduate of Centre College, and holds a Master of Arts in English from the University of Arkansas and doctorate in English from Indiana University. She has taught creative writing at Centre College, where she was twice a writer-in-residence; Transylvania University and the University of Kentucky; and has been a visiting writer in Master of Fine Arts programs at Vermont College, Spalding University, Murray State University and Appalachian State University.
She works in 30 to 40 schools a year as a visiting author and is a frequent workshop leader for National Writing Project affiliates.