Highlights improvements in key health areas
FRANKFORT, Ky. (March 13, 2015) –— More Kentuckians have health insurance, are covered by smoke-free policy, can access physical activity resources, seek care for heart disease and cancer prevention, and get dental services since the launch of kyhealthnow last year, according to the program's preliminary inaugural annual report previewed Thursday by the Cabinet for Health and Family Services (CHFS).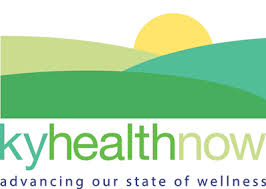 kyhealthnow targets seven major health goals to be met by 2019, focusing on increasing health insurance coverage; reducing the smoking rate and tobacco use; lowering the prevalence of obesity; lowering cancer deaths; reducing cardiovascular disease; treating and reducing dental decay; and reducing drug overdoses and mental health issues in Kentucky.
Some of the report's findings are:
More access to health care coverage:
The number of uninsured Kentuckians has been significantly reduced. According to a Gallup Poll released in February 2015, Kentucky's uninsured rate dropped from 20.4 percent in 2013 to 9.8 percent in 2015 following the launch of kynect and Medicaid expansion. This was the second largest decline in the nation, moving Kentucky from the 10th highest number of uninsured to the 11th lowest.
Smoking and tobacco use:
Numerous steps have been taken to address smoking and tobacco use, including an executive order signed by Gov. Beshear last year to expand the prohibition of all tobacco products and e-cigarettes in executive branch buildings. The action makes Kentucky one of only five states in the country to enact such a policy. Furthermore, there are now 24 smoke-free ordinances in communities across the state; 37 school districts are smoke-free and 51 individual college and university campuses have tobacco-free policies. In addition, Senate Bill 109, which was passed during the 2014 General Assembly, prohibits the sale of all types of e-cigarettes to minors.
Increasing Physical Activity/Obesity Prevention:
Two "trail towns," located in Morehead and Olive Hill, were recently certified by the Kentucky Office of Adventure Tourism and eight more are expected to be completed by the end of 2015. In addition, Dawkins Trail, a rail-to-trail project in eastern Kentucky, continues to grow. As of June 2013, 18 miles had been completed.
Over the past eight years, 224 bicycle and pedestrian projects funded by federal grant dollars have been awarded, increasing the opportunity for cycling or walking in neighborhoods.
Kentuckians now have increased access to the nationally recognized Diabetes Prevention Program (DPP). Available to state employees via the state health plan and now offered via 23 CDC recognized organizations around the state, DPP helps people who are at risk of developing diabetes reverse the onset of the disease.
School districts are showing an increase in the amount of time devoted to physical activity. According to the Kentucky Department for Public Health (DPH) and the Department of Education, there is an increase in Comprehensive School Physical Activity Program (CSPAP) implementation at proficient or distinguished levels at all grade levels (515 of the 746 elementary schools, 186 of the 329 middle schools and 109 of the 228 high schools). Also, more schools report they are using BMI data to inform school wellness policy. DPH is also working to implement physical activity and obesity prevention curriculum in early child care centers. DPH received CDC grant funding to assist child care centers as they incorporate physical activity and healthy eating standards for preschool age children. The goal is to develop healthy habits in children before the age of 5 and prevent obesity.
Cancer Screening and Prevention:
Last year, $1 million was awarded to the Kentucky Colon Cancer Screening Program to provide screenings for the uninsured population. In addition, DPH is working to increase rates for HPV vaccination, which would help prevent the spread of the HPV virus linked to cervical and other forms of cancer. Gov. Beshear and DPH have also have supported legislation that would prohibit the use of tanning beds by minors.
Heart Disease:
The report shows that more adults have been screened and identified as having high blood pressure and are able to control their hypertension.
More adults have had their cholesterol checked.
Diabetes management has improved among adults. One study of Medicaid patients showed an overall decrease in those with poor diabetes control measures.
Dental Care: 
Pediatric dental visits among Medicaid patients have significantly increased in the last year. In addition, in 2014, DPH announced grant awards to five health departments to implement public health dental hygiene programs. These programs broaden access to hygiene services, such as cleanings, screening and referrals, by providing staff and resources to supply mobile units to deliver care in schools. Five more grants will be awarded this year.
The report also states there has been an increase in the number of children enrolled in  Medicaid receiving two fluoride dental varnishes per year.
Substance Abuse: 
In 2014, more than 13,000 individuals in the Medicaid program received substance use treatment services.
In addition, a naloxone pilot program launched, which will fund the purchase of naloxone rescue kits for participating hospitals. The kits will be provided free of charge to every treated and discharged overdose victim.