Will seek solutions to child food insecurity in poor rural areas throughout U.S.
LEXINGTON, Ky. (March 19, 2015) — The University of Kentucky has partnered with the U.S. Department of Agriculture to create the USDA Rural Child Poverty Nutrition Center at UK.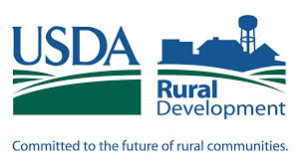 The center will use cutting-edge solutions in child nutrition to reduce child food insecurity in states with the highest number of persistently poor rural counties. About 85 percent of all persistently poor counties in the U.S. are in rural areas.
"This program will target child hunger and poverty in persistently poor rural communities by partnering with agencies who have the resources and expertise to make a difference," said Gov. Steve Beshear. "This program will do more than offer aid. It will attack the root causes of child hunger and poverty."
With USDA's investment of $2.5 million the center will administer and evaluate a series of sub-grants targeted to as many as 30 rural areas with high poverty rates in up to 15 states. The communities will use the funds to better coordinate existing child nutrition programs and create solutions to target child food insecurity. UK will partner with Altarum Institute and the Southern Rural Development Center to develop the center.