Woodford County had lowest unemployment rate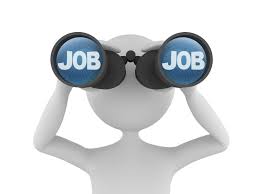 FRANKFORT, Ky. (March 26, 2015) — Unemployment rates fell in 119 Kentucky counties between February 2014 and February 2015, while Russell County stayed the same, according to the Kentucky Office of Employment and Training, an agency of the Kentucky Education and Workforce Development Cabinet.
Woodford County recorded the lowest jobless rate in the commonwealth at 3.5 percent. It was followed by Fayette County, 4 percent; Oldham, Scott and Shelby counties, 4.1 percent each; Boone and Owen counties, 4.3 percent each; and Anderson, Jessamine, Spencer and Washington counties, 4.4 percent each.
Magoffin County recorded the state's highest unemployment rate, 14.3 percent. It was followed by Elliott County, 11.8 percent; Russell County, 11.5 percent; Carter County, 11.1 percent; Harlan County, 10.5 percent; Leslie and Menifee counties, 10.3 percent each; Letcher and Wolfe counties, 10.2 percent each; and Breathitt County, 10.1 percent.
Related news:
Kentucky's jobless rate drops to 5.2 percent in February 2015
Jobless rates down in 117 Kentucky counties in January 2015 compared to January 2014