Hospital treated 223 people for heroin overdoses in 2013
FRANKFORT, Ky. (March 26, 2015) — First Lady Jane Beshear and Attorney General Jack Conway today announced that heroin/opiate overdose reversal kits will be purchased and made available to people treated for overdoses at the University of Kentucky Albert B. Chandler Hospital and the University of Kentucky's Good Samaritan Hospital. The funding is provided through the Substance Abuse Treatment Advisory Committee (SATAC).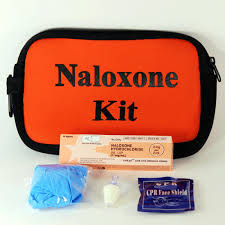 Hospitals in Kentucky with the highest rates of heroin overdose deaths are receiving funding for the overdose reversal kits. UK Healthcare's hospitals treated 223 people in 2013 for heroin overdoses. Overdose patients will receive a kit free of charge when they leave the hospital, so they or a loved one can prevent another overdose event and possibly save a life. The project is expected to up and running this spring.
Gov. Steve Beshear created SATAC by executive order to oversee the KY Kids Recovery grant program and distribution of $32 million in settlement funds that Conway secured from two pharmaceutical companies. The judge required the settlement funds be used to expand treatment in Kentucky.
The committee is providing $105,000 to purchase approximately 2,000 Naloxone Rescue kits for the University of Louisville Hospital, the UK HealthCare hospitals in Lexington, and the St. Elizabeth Hospital system in Northern Kentucky. The kits will be provided free of charge to every treated and discharged overdose victim at the pilot project hospitals.
Naloxone, which is also known as Narcan, has no potential for abuse and immediately reverses the effects of a heroin overdose by physiologically blocking the effects of opiates. Currently, it is not covered by Medicaid or many private insurance companies, which means even if users receive a prescription they are unlikely to fill it because they cannot afford it. Naloxone is available in injectable or nasal mist forms. The nasal mist form must still be approved by the FDA. When approved, health experts believe most insurance companies and Medicaid will begin to cover the costs.
In 2013, 230 Kentuckians died from heroin overdoses. Final numbers for heroin overdoses in 2014 are not yet available, but the Office of Drug Control Policy estimates heroin was involved in 30 percent of all drug overdose deaths.
Related news:
Gov. Beshear signs landmark anti-heroin bill
UofL Hospital to receive heroin/opiate overdose reversal kits