Through World Trade Center Kentucky
LOUISVILLE, Ky. (May 6, 2015) — World Trade Center Kentucky graduated 27 students from its International Trade Certification Program. The three-day program was taught by experts in banking, taxation, legal, freight forwarding, and customs brokerage industries. Participants who scored 70 percent or higher on the International Trade Certification Exam are now certified as International Commerce Specialists.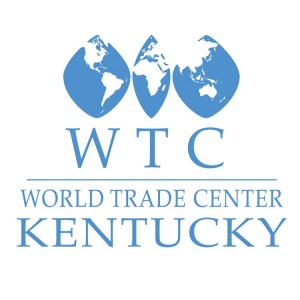 The certification is accredited and nationally recognized by the National Customs Brokers and Freight Forwarder's Association of America.
Graduates:
Rebecca Burns – Fireking
Ana Ramirez – Universal Spartan
Emma Roberts – Sazerac
Luis Tello – Fireking
Victoria Pena – Motor Coach Industries
Becky Baker – Hitachi Automotive
Anne Carrico – Tri-Arrows Corp
Ana Chavez – DD Williamson
Jason Meyer – Zoeller Pump
Alexandria Navarro – DD Williamson
Chasity Riley – Heaven Hill Brand
Chabela Sanchez – LINAK UN Inc.
Jeremy Wade – Shire, LLC
Deborah Zaremba – AAF International
Joyce Arnold – LBX Company LLC
Ingrid Benavides – LBX Company LLC
Patrick Butcher – Big Ass Solutions
Monica Crawford – LBX Company
Kelly Howell – Toyota
Ashley Russell – LBX Company, LLC
Shawn Stasko – Sport Geeks, LLC
Emily Brandon – Greater Louisville, Inc.
Erik-Johan Hassell – World Trade Center Kentucky
Angela Mitchell – AAF International
Leia Nazar – World Trade Center Kentucky
Amanda Nitzken – University of Louisville
Josh Stearns – World Trade Center Kentucky