Will create 30 new jobs
FRANKFORT Ky. (May 6, 2015) — Gov. Steve Beshear today announced that Isopure Corporation plans to expand its operations in Shelby County. Isopure, which designs and manufactures medical devices for dialysis patients, will create 30 new, full-time jobs and invest $5.3 million in the commonwealth.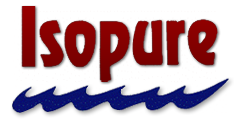 Isopure plans to build a new 56,000-s.f. facility in Kingsbook Commerce Park in Simpsonville. The facility will support the company's receiving, manufacturing and national shipping operations. The building is expected to be completed early next year.
The growth is a direct result of a research and development project upgrading two of Isopure's five FDA-registered devices the company manufactures. The project began in 2012, which resulted in the most technologically advanced devices available for use in chronic kidney disease treatment. These devices will be manufactured in Simpsonville and shipped all over the country.
The Simpsonville operation currently employs 22 people.