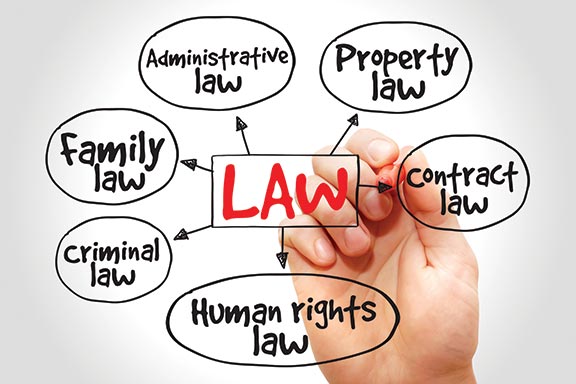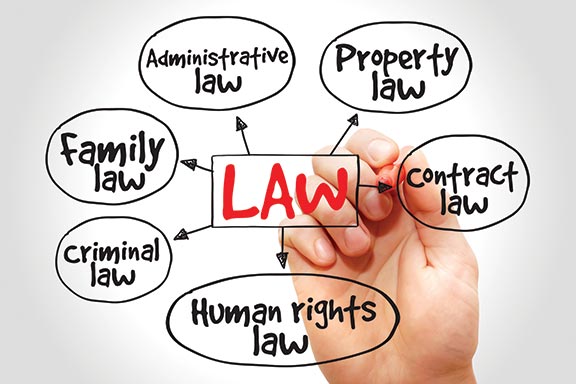 If when you hear the phrase "law firm" you imagine a downtown highrise, bustling with attorneys and staff, well, think again. Big firms may get big attention, but they aren't where most attorneys do business.
According to the American Bar Association, nationwide, about half of attorneys in private practice work alone. Another 20 percent work at firms with 10 or fewer attorneys – figures that have remained steady since 1991. And many of these are boutique firms, which specialize in a niche area of law.
Boutique law firms aren't one-stop-shops like the big firms but provide clients with specialized knowledge in a more intimate setting. For attorneys, going boutique can mean a more flexible schedule (though not necessarily fewer hours) and the ability to work from home or meet clients wherever it's convenient for them. Technology is making this kind of flexibility even easier, said attorneys who spoke to The Lane Report.
"I've always been an independent, entrepreneurial sort of person," said Robert McClelland, an attorney for 33 years, most of that time spent as a sole practitioner or with a small firm. McClelland and Associates, which specializes in elder law, counts three attorneys and five support staff.
"You're handling pretty much everything – HR, accounting, insurance, the whole thing," McClelland said. "Running a boutique firm is for the type of person who doesn't want someone else controlling their destiny."
Meanwhile, the lean-business shift created by the Great Recession and its long, slow recovery has shifted buying toward legal customers, especially larger ones, who increasingly demand that major firms provide higher-dollar services with seasoned late-career lawyers. Those with deep experience are in demand. With recent grads and early-career attorneys have a harder time getting the career-advancing casework they crave at large firms, boutique practices are becoming an appealing option.
Kentucky has 8,200 attorneys as of 2015, according to American Bar Association statistics, and U.S. Census data show about 2,000 law firms statewide, which equates to an average of four layers per firm.
Small firms are a standard that doesn't seem to be waning. Looking at data provided by Kentucky's three law schools – University of Kentucky, University of Louisville and Northern Kentucky University – 62 percent of new graduates who pursued careers in private practice chose firms with 10 or fewer attorneys.
Here's a look at three Kentucky attorneys who decided to hang out their own shingle.
Scott Townsend, transactional law, Vice Cox & Townsend
Scott Townsend, Robert Vice Jr. and Jamie Cox spent a decade working together at a huge Louisville law firm with over 200 attorneys. Last April, they decided the time was right to open their own boutique firm specializing in business and real estate transactions.
Townsend, who spent much of his time advising the owners of family-owned companies, said he saw an opening in the market for the firm the three envisioned. He wanted an opportunity to use technology in new ways, gain more control over his schedule and offer flexibility to his clients' fee arrangements. Additionally, small firms can be more agile than large, established firms, he said, ready to strike when opportunities arise.
"Personally, I needed to do something different. I worked with a lot of entrepreneurs and small-business owners, and the concept of owning a business was attractive," Townsend said. "The hard part for us was that we loved it there, and we had to leave the people we worked with who were so talented and fun to be around, but I felt it was a great opportunity to branch out my practice and sustain and grow it."
Technology enabled the three to reduce overhead. World-class legal resources are available at the click of a button – nowadays, there's no need to have a physical legal library. They also were able to take advantage of billing and timekeeping software for additional savings. All that combined, he said, to encourage them that they "really could pull this off."
"This is very rewarding and fun for us, but it is not for everyone – in fact it's probably not for most attorneys," Townsend said. "It simplifies our work lives, but it's not like we're working less.
"When you're first starting out, you have to have an owner's mentality, and that takes more time and attention than a lot of lawyers want to devote to it. I mean, in the beginning, we were doing everything – if we needed stamps or paper towels for the kitchen, we bought them."
That fact goes over particularly well with Townsend's clients, most of whom run their own small businesses. He now understands their experiences in a way he just couldn't before.
"A lot of clients appreciate that we were crazy enough to do this," he said with a laugh.
Still, Townsend said, he wouldn't trade his time at a large firm. He cautions against new graduates attempting to go it alone without some experience first.
"I think the only reason this works for us is because of the excellent training and collaboration we got for 10 years at our prior firm," he said. "I would have never done this straight out of law school. I think you have to get some traction and get your feet under you – you've got to learn to deal with clients before you can also run a business at the same time."
Robert McClelland, elder law, McClelland and Associates
A veteran attorney, McClelland decided in 2003 to make his focus elder law – a speciality he says is handled almost exclusively by small, boutique firms nationwide.
"I think that's because it's a niche area, and for many of the people in our client base, the only time they've met with an attorney was when they bought a house," he said.
Most of his clients are in their 70s, and they're facing major decisions about how their loved ones will be cared for in their final days – and how to handle the finances after their passing.
"What I want is for them to come in here without the intimidation of having to drive downtown to a silk-stocking law firm," he said. "I make sure my staff is welcoming, that they're offered coffee when they arrive, and that we sit down and meet in a room with a couch and coffee table instead of a desk."
McClelland's firm handles trusts, wills, powers of attorney and living wills. The attorneys deal with nursing home issues and advise their clients during estate planning. The firm also helps clients with special-needs family members navigate the maze of government aid and represents veterans in their appeals for pensions and benefits.
"There's a huge generation of baby boomers coming at us that is woefully unprepared for the aging process," said McClelland, who stays busy enough that he's often booked three weeks out for appointments. "I think elder law is a perfect match for boutique firms because of the client base and personalities of the people who come in, and I wish more attorneys would practice it."
Felicia Snyder, worker's compensation attorney, Snyder Law Office
Felicia Snyder got her start at a small firm in Eastern Kentucky, where she was one of just two attorneys on staff. On the heels of passing the bar exam, she jumped right into motion hours and depositions, working under the wing of the firm's founding lawyer. The duties afforded her hands-on experience and confidence, both of which can be hard to come by for a young attorney, she said.
Still, Snyder had ambitions of joining a large firm in a bigger city, so two years later she did just that. She took a job in Lexington, working for a large firm with offices throughout the southeastern U.S. There, she learned the ropes of practicing workers' compensation law.
But in 2013, she was laid off. At first, she was devastated, but she decided to take a chance and start her own firm.
"When I lost my job, I really felt it was a turning point in my career. I could either start working at a different firm or start my own," Snyder said. "I had always daydreamed about the idea and figured it was the right time to give it a try."
The first few months were tough, she said. Several of her previous clients sent work her way, but it wasn't quite enough.
"I ate a lot of spaghetti during the first year."
But she invested her downtime wisely, attending conferences, joining professional organizations and marketing her firm. Things soon started to turn around, and her business representing employers facing workers' compensation claims grew.
"I had several friends and family who were very supportive. There were several people who went above and beyond to help me," Snyder said. "I also have several clients who are faithful and I consider friends. All and all I feel very fortunate."
As a sole practitioner, Snyder has the flexibility of working from home and setting her own schedule. She also no longer has to deal with the stress of meeting a large firm's billable hour requirements.
"I can work 12 hours one day and take a day off. Or if I only have 4 hours of work to do in a day, I can just not work the rest of the day. I feel it is a better quality of life for me."
One downside to going it alone is that large firms have resources that she does not, including law clerks and staff members. But her clients tell her they like knowing she will be the one handling their case from start to finish.
"I think whether you want to be in a small or large law firm is based on your own personality. For me, I absolutely love having my own firm," Snyder said. "Lexington has a lot of wonderful and well-respected law firms. I just know what I have experienced and like the place that I am right now."