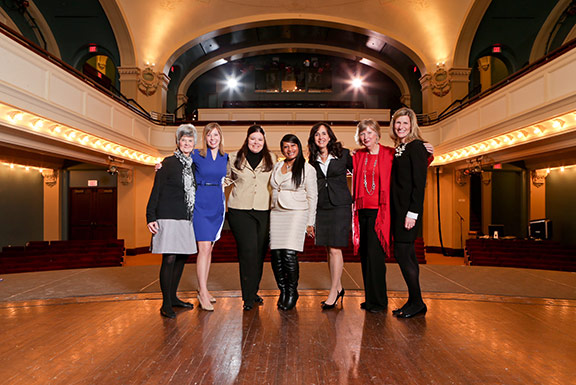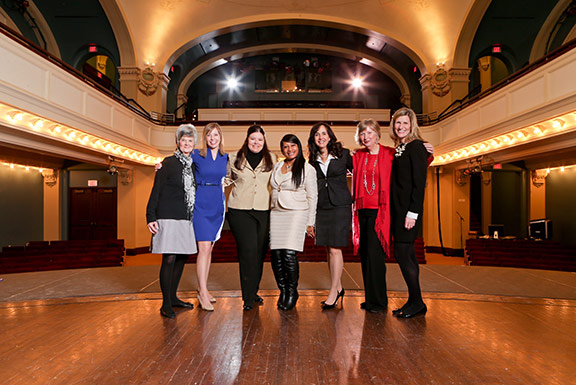 Erlanger, Ky. – Toyota, the presenting sponsor of the Outstanding Women of Northern Kentucky (OWNK) Awards, is delighted to announce this year's honorees. The professional accomplishments of these eight women are remarkable, but their passion for the region and commitment to community service make them exceptional role models for young women who follow in their footsteps.
2016 Outstanding Women of Northern Kentucky: 
Kim Halbauer, Senior Vice President, Fifth Third Bank
Laurie Risch, Executive Director, Behringer-Crawford Museum
Stacy Tapke, Kenton County Attorney
Wonda Winkler, Executive Vice President, Brighton Center
Emerging Leader: 
Serena Owen, KY State Board & Bowles Center for Diversity Outreach Instructor
Helen Carroll Champion of Education: 
Sue Sorrell, College and Career Readiness Liaison, Conner High School
Henrietta Cleveland Inspiring Women Award:  presented by St. Elizabeth Healthcare
Julie Dusing, CFP, Financial Advisor, R.W. Baird & Co.
Judith Clabes Lifetime Achievement Award: 
Molly Navin, retired Executive Director, Parish Kitchen
In addition, Toyota will be awarding $2,000 Nancy Janes Boothe Scholarships to three deserving female college students who exhibit the same qualities as the Outstanding Women honorees. Along with education partners Gateway Community and Technical College, Northern Kentucky University and Thomas More College, Toyota congratulates this year's recipients:
Gateway Community and Technical College: Lora Jones, Human Services major
Northern Kentucky University: Kathleen Durchholz-Biggs, Organizational Leadership major
Thomas More College: Melanie Johnson, Business major
Event Details
The 2016 Outstanding Women of Northern Kentucky luncheon and awards ceremony will be held on Thursday, April 21 at Receptions, 1379 Donaldson Highway, in Erlanger, Ky. Doors open at 11:30 a.m and the program begins at noon. Tickets are $30 per person or $300 for a table of 10. Advance reservations are required. Checks should be made payable to LARaterman Associates and mailed to OWNK, c/o LARaterman Associates, 412 Pickett Ct., Ft. Wright, KY 41011. For reservations you may also call 859-578-9720 or email [email protected].
Toyota would like to thank NKY Magazine for their continued commitment to serve as the media partner for the Outstanding Women of Northern Kentucky Awards.