LEXINGTON Ky. (March 29, 2016) —Transylvania University students, who lead the nation in the number of Alpha Lambda Delta graduate fellowships, received three more this month.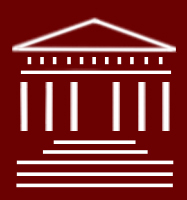 With 280 chapters nationwide, the honor society awards 24 of the competitive fellowships each year for students to pursue postgraduate studies.
The most recent Transylvania recipients are seniors: Malory Thelen of Edgewood, Ky., who was awarded the $5,000 Dorothy Anderson Graduate Fellowship; Anna Balassa of Louisville, Ky., who won the $3,000 Adele Hagner Stamp Graduate Fellowship; and Kaitlin Haggard of Florence, Ky., who received the $3,000 Christine Conaway Graduate Fellowship.
This is the third consecutive year Transylvania students have been awarded three ALD fellowships, bringing the total to 17.
ALD Executive Director Eileen Merberg congratulated the three seniors. "Applicants were strong in both the number of honors received and participation in quality activities, so this is a true testament to the excellence of the Transy recipients."
Transylvania professor Mike Nichols, who is the chapter adviser, also praised their achievements. "This is an incredibly competitive program," he said. "This is testimony not only about the quality of our students but also to the thoughtful letters of recommendation our faculty write."
These fellowships will help the students achieve their career goals. Thelen plans to pursue an advanced law degree; Balassa will work toward an occupational therapy degree; and Haggard will continue to study clinical psychology.
In addition to these fellowships, Transylvania sophomore Megan Wasson of Winchester, Ky., received an ALD James Stemler Study Abroad Scholarship for $1,000. She plans to study in Spain through the Kentucky Institute for International Studies.
Transylvania University, located in the heart of downtown Lexington, is ranked in the top 15 percent of the nation's four-year colleges by The Princeton Review, which cites its community-driven, personalized approach to a liberal arts education through 38 majors and 37 minors. Founded in 1780, it is the 16th oldest institution of higher learning in the country, with nearly 1,100 students.