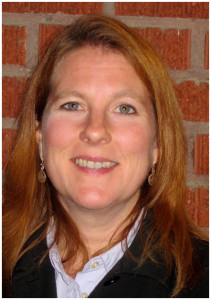 18-month program
LOUISVILLE, Ky. (July 8, 2016) — Natalie Harris, executive director of the Coalition for the Homeless, has been selected as one of 50 leaders for the NeighborWorks Achieving Excellence Program, conducted at the John F. Kennedy School of Government at Harvard University.
The 18-month program equips executives with the skills to advance their organizations' performance. Each participant identifies and clearly defines a specific challenge critical to their organization's success then spends the program addressing that challenge.
The only comprehensive training of its kind, Achieving Excellence includes three formal sessions at Harvard University's John F. Kennedy School of Government, as well as executive coaching, intensive peer learning and guidance from author and consultant Douglas K. Smith. The first session will take place in August, with additional sessions planned for February and September 2017, plus a graduation and final session together with program alumni. Between academic sessions, participants will actively work on a clearly-defined goal critical to their organization's success and will be working closely with their executive coach and peer group.
"The Achieving Excellence Program equips leaders with the tools to build stronger organizations—more engaged and results-oriented staff and board members working to achieve even greater impact in their communities.  This not only affects the organizations and communities but also results in a stronger pipeline of energized leaders throughout the nonprofit sector," said Christina Deady, senior director of leadership and workforce development at NeighborWorks America
Achieving Excellence has graduated 325 executive directors, CEOs and other senior leaders since the program began in 2002, with astounding results from each class. Independent evaluations have shown tremendous results for organizations that have participated in this program.
In an impact evaluation of a recent class of the NeighborWorks Achieving Excellence Program, 72 percent created positive change in their communities, 77 percent raised staff performance and morale, and 100 percent improved organizational strength and results.