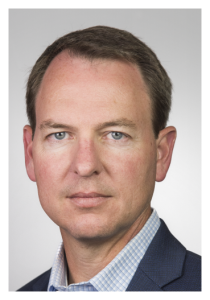 Been with Heaven Hill since 2013
BARDSTOWN, Ky. (May 10, 2017) — Heaven Hill Brands has named Denny Potter vice president of operations and master distiller. Previously, Potter served as master distiller and Bernheim Distillery plant manager, overseeing production of the world's second-largest inventory of aging bourbon.
In addition to his current distilling responsibilities, Potter will provide strategic direction and leadership for all Heaven Hill production operations including the Bardstown Bottling Operations, Louisville's Bernheim Distillery, and Deep Eddy Vodka's distillery and production facility in Austin.
Since joining Heaven Hill Brands in 2013, the company has substantially expanded production at the Bernheim Distillery while continuing the company's storied reputation for authenticity and world renowned, award winning brands, including Evan Williams, Elijah Craig, Larceny and Henry McKenna. Under Potter's leadership, the company was awarded the lauded 2016 Whiskey Magazine "Distiller of the Year" honor.
A native of Louisville, Potter holds an undergraduate degree from Indiana University in Bloomington and an MBA from Indiana University-Southeast. Potter and his wife Angie reside with their family in Bardstown.