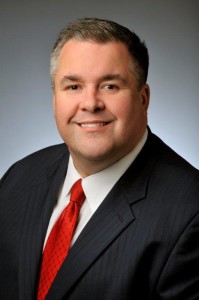 VERSAILLES, Ky. (June 12, 2017) — Mark Sulski has accepted an invitation to join the board of directors for the Life Adventure Center (LAC) in Versailles.
Sulski has been a volunteer with LAC's Warrior Adventure Program for several years. Sulski, Kentucky Bank's market president of the Scott County team, has nearly 30 years of experience as a banker.
Sulski attended the American Institute of Banking in Chicago, and Moraine Valley College (Ill.). He is headquartered in the bank's Cherry Blossom office in Georgetown, and works with current and prospective clients in both the Cherry Blossom and Showalter offices.
LAC, a nonprofit 501 (c) 3, is a merger of The Cleveland Home (an orphanage established in 1875 in Versailles) and Life Adventure Camp (a contemporary wilderness camp) that is proud of its 140-plus years of service to those in need.