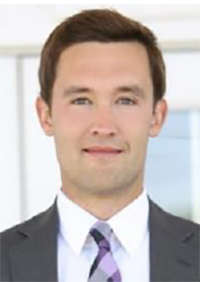 FRANKFORT, KY. (Oct. 11, 2017) — After a comprehensive search, the Kentucky Association for Economic Development (KAED) board of directors has announced that a new president/CEO has been selected.
Matthew Tackett will join KAED on Oct. 23, just in time for the organization's 50th Anniversary Celebration and Annual Conference, being held in Bowling Green Nov. 8-10. Tackett comes to KAED from the Kentucky Gas Association (KGA), where he served as executive director for the past seven years.
Madison Silvert, chair, KAED executive board of directors, said, "Matt is joining the leadership of Kentucky's economic development professionals at an exciting time. Never before have we seen this level of positive change and activity in the history of the Commonwealth. I fully expect him to be very strategic in leading our shared vision of the association."
"I am humbled by the opportunity to serve in such an important role and excited to hit the ground running," said Tackett. "KAED is a strong organization that I plan to elevate even further within the Commonwealth."
Incoming chair of the KAED board and chair of the search committee, Chuck Sexton, added, "KAED needs a leader who can implement our strategic vision and Matt was the clear choice for our committee." Sexton alluded to some of these strategies revolving around more quality state-wide marketing; a strong educational track for professionals, as well as elected officials; and a focus on more advocacy relating to economic development matters. "Our association will be partnering closely with the Governor's administration, the Cabinet for Economic Development, KACo, KLC, KAM, the Kentucky Chamber and other organizations to accomplish our vision going forward."
Tackett is no stranger to the goals of KAED, having experience with the Kentucky League of Cities, government administration, strategic communications and time as a policy analyst. Tackett replaces Hal Goode, who announced his departure in August to join the Danville-Boyle EDP.