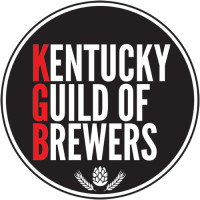 FRANKFORT (Oct. 10, 2017) — Agriculture Commissioner Ryan Quarles raises a glass to Kentucky's craft brewers to commemorate Kentucky Proud Beer Week.
Quarles will join Derek Selznick, executive director of the Kentucky Guild of Brewers, and Dr. Scott Eidson, president of the Kentucky Hop Growers Alliance, to mark the special week with a news conference on Friday at 1 p.m. EDT at Country Boy Brewing in Georgetown.
"Kentucky's craft brewing industry is growing by leaps and bounds," Quarles said. "The benefits are reaching our agriculture industry as our creative brewers add Kentucky Proud ingredients to their craft beers. During Kentucky Proud Beer Week, we encourage beer drinkers across the commonwealth to celebrate responsibly with the Kentucky craft beer of your choice."
Kentucky Proud and Kentucky's craft beer industry are working together to link growers, processors, and brewers to create new products with real farm impact. This project alone will generate nearly $3,900 of revenue for participating Kentucky farms. The craft beer industry has rapidly expanded in recent years with more than 40 breweries in the state, up from 11 breweries just five years earlier, and an estimated 625 jobs, according to the Kentucky Guild of Brewers.
"We could not be more excited to partner with Kentucky Proud farms to incorporate their products into our beers," Selznick said. "This is a wonderful opportunity to show off the diversity of both the products and different beer styles. Our brewers challenged themselves to make sure their beers give consumers a true taste of Kentucky pride."
"We are absolutely stoked to join forces with the Kentucky Department of Agriculture and the Kentucky Guild of Brewers to showcase the efforts of hop growers and craft brewers from across the Bluegrass," Eidson said. "The Alliance's mission is to share knowledge, share equipment, share a passion for hops and craft beer, and develop relationships among growers, researchers, brewers, and consumers. This collaboration provides another major milestone in the ongoing revolution in hop production here in Kentucky."
A keg of Pride of the Bine, a Dry Hopped Saison brewed by Country Boy and Monnik Beer Co. of Louisville and made with Kentucky-grown hops, will be tapped following the news conference. The first 100 customers at each participating brewery will receive commemorative Kentucky Proud beer glasses.
The Pride of the Bine is one of six special craft beers infused with Kentucky Proud ingredients and brewed by 12 Kentucky Proud craft breweries that will be released this week. The schedule of release is as follows:
● Thursday – Paw Paw Berlinerweisse by Rooster Brewing, Paris, and Rock House Brewing, Lexington; Paw Paw IPA by West Sixth Brewing and Ethereal Brewing, both of Lexington;
● Friday – India Brown Ale by Mile Wide Beer Co. and Falls City, both of Louisville; Pride of the Bine Dry Hopped Saison by Country Boy Brewing of Georgetown and Monnik Beer Co. of Louisville;
● Saturday – Great Gordon's Flood Blackberry Witbier by Gordon Biersch Brewery Restaurant and Great Flood Brewing Co., both of Louisville; Jarwerks Blackberry Stout by Jarfly Brewing Co. of Somerset and Paducah Beer Werks.
The paw paws were sourced from multiple Kentucky growers. The blackberries came from KHI Foods in Burlington. The hops were provided by Boyd's Bottom Hops and Wildlife in Boonesboro, a member of the Kentucky Hop Growers Alliance. Kentucky State University's Fruit and Vegetable Mobile Processing Unit was used to process the paw paws.
To find out more about the Kentucky Guild of Brewers, go to kygbrewers.org. For more information about the Kentucky Hop Growers Alliance, go to facebook.com/kyhops.