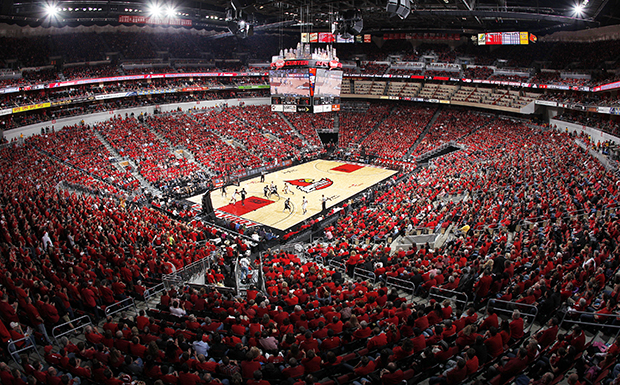 The Louisville Arena Authority and the KFC Yum! Center today announced the successful refunding of its outstanding debt.
"We are pleased with the restructuring of the LAA's debt," Scott C. Cox, the Arena Authority chairman said. "The new structure will allow the KFC YUM! Center to continue to operate as a world class facility for all Kentuckians."
The weighted average interest rate for the 2017 issue is 4.544%. The weighted average interest rate for the 2008 issue was 6.455%. This almost two percent reduction in the weighted interest rate will result in tremendous savings for Kentucky taxpayers.
The bonds were sold to institutional investors across the United States and to individuals in Kentucky.
Chairman Cox emphasized his appreciation for the partnership that achieved the KFC YUM! Center's new investment grade rating.
Gov. Matt Bevin, Senate President Robert Stivers, former Speaker Jeff Hoover and current Speaker David Osborne, Louisville Mayor Greg Fischer, the Louisville Metro Council and its President David Yates, and President Greg Postel of the University of Louisville and Mr. J. David Grissom, Chairman of the Board of U of L's Board of Trustees all deserve credit for their help in restructuring and improving the KFC YUM! Center's finances.
Mayor Greg Fischer said, "Congratulations go to the KFC YUM! Center team for a successful bond sale, which will result in savings of many millions of dollars for our community. This positive step is the result of the City, Commonwealth and the University of Louisville working together for the benefit of citizens and the local economy."
Hilliard Lyons served as the financial advisor to the arena for the refinancing and Bank of America Merrill Lynch led a 12 member underwriting team that brought the issue to market this week in New York.