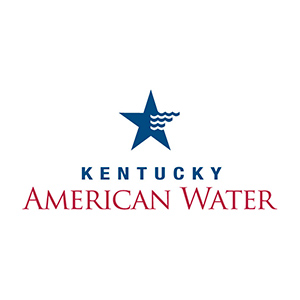 LEXINGTON, Ky., (Jan. 2, 2018) – Extremely cold weather continues here in the Bluegrass. Kentucky American Water reminds customers of ways they can help prevent frozen water pipes in their homes, and provides guidance on what to do if a home water line freezes.
Frozen water lines typically occur in areas such as crawl spaces or along the outside walls where unprotected plumbing tends to be more vulnerable to the elements.
• When below-freezing temperatures occur, keep a slow trickle of water flowing through faucets that are supplied by pipes running through an unheated or unprotected space to keep the water from freezing. Also, keep kitchen and bathroom cabinet doors open to allow warm air to circulate around pipes.
• Set the thermostat no lower than 55 degrees if you're going out of town.
• Make sure you know where your home's main water shut-off valve is located so that you can shut off your water quickly in the event of a broken pipe inside your home. This valve is often located in a utility room or closet or in the basement.
• If you experience a frozen pipe, first shut off the water to your home immediately. Do this by turning off your home's main water shut-off valve. This valve is typically located on the water pipe inside your home close to where it enters your home– in a basement or utility closet or room.
• Thaw your pipes with warm air so that you melt the frozen water in the pipe. Do this with a space heater, for example, but avoid the use of kerosene heaters or open flames.
• Once pipes are thawed, slowly turn the water back on and check pipes and joints for any cracks or leaks that might have been caused by freezing.
Customers with questions or a water service emergency should call our customer service team at 1-800-678-6301. This team is available Monday through Friday from 7 a.m. to 7 p.m. for general questions and 24/7 for water service emergency calls.