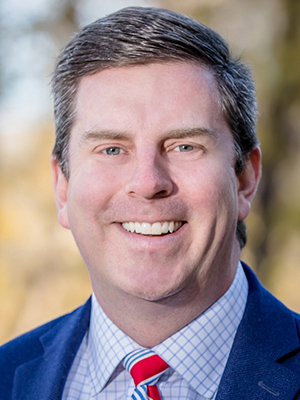 LEXINGTON, Ky. (Jan. 3, 2018) — H. Trigg Mitchell has joined Community Trust's Wealth and Trust Management team as vice president, relationship officer for private wealth services, Community Trust President and CEO Andy D. Waters announced today.
As a key member of private wealth services, Mitchell's responsibilities include overseeing client relationships, administering trusts and assisting with legacy planning. His office is located at 100 East Vine Street in downtown Lexington, Ky.
Mitchell graduated from Hazard High School in Hazard, Ky. He earned a bachelor's of science in accounting (B.S.) from the University of Kentucky, a Juris Doctor  from The Salmon P. Chase College of Law in Highland Heights, Ky. and a master of laws in taxation from the University of Denver.
He has been a practicing attorney at local firms and more recently, a financial advisor at a diversified financial services firm.
Trigg is a board member for Appalachian Regional Healthcare Foundation for Healthier Communities. He lives in Lexington, Ky.