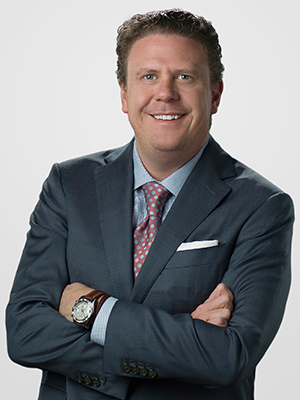 LEXINGTON, Ky. (Dec. 12, 2017) – JP Miller, Jr., CEO and dealer principal of Paul Miller Ford and the Paul Miller Motor Company, has been elected as 2018 vice chairman of the Ford National Dealer Council. He will become chairman of that group in 2019.
In this role, Miller will serve as the "voice of the dealer" to Ford Motor Company, representing the interests of the more than 3,000 Ford dealers across the country.
As vice chairman and soon-to-be chairman of the National Dealer Council, Miller will make frequent trips to Ford headquarters in Dearborn, Mich., to meet with Ford Motor Company executives as they plan the future of the company. His election to this role is the latest in a series of honors for Miller, who has dedicated his life to the auto industry, and solidifies his place as a local dealer with a national reach.
"Key to Ford being a future-focused business is the perspective, input, and judgement of the Ford Dealer Council Dealers," said Lewis Echlin, manager of U.S. Marketing Communications for Ford Motor Company. "I am excited to be working even more closely with JP Miller, who, as a trusted partner to Ford, inserts vision and energy into our collective planning."
Miller grew up in the auto industry, selling his first car at age 10 at Paul Miller Ford—founded in 1953 by Miller's grandfather, Paul E. Miller.
Before taking the reins at Paul Miller Motor Company, he worked under Sam Pack, Terry Rich and Tony Pack at Five-Star Ford in North Richland Hills, Texas.
He currently leads the Paul Miller Motor Company, a group of automotive-related businesses in Lexington, Ky. The Motor Company includes three dealerships (Paul Miller Ford, Paul Miller Mazda, and a preowned dealership, Paul Miller Auto Outlet), along with a variety of other vehicle-care businesses including five collision centers, an auto care business, glass repair and dent repair.
While Paul Miller Ford is turning 65 this year, many of the other businesses within the Motor Company were founded more recently as part of Miller's mission to improve the lives of his employees, his customers and his community.
"JP understands the automotive business better than anyone I've ever seen—not just sales or service, but all aspects from financial to sales to fixed operations, and he can connect the dots between them all," says Lee Beall, chief financial officer for Paul Miller Motor Company. "He's very creative and forward-thinking; I know he's going to be great advocate for dealers in this new role."
Miller has served on the Ford National Dealer Council since 2015. Prior to being named vice chairman, he served as chair of the Product, Marketing, and Communications Board and on the Ford Pass Advisory Board. He also represents the Cincinnati region as a member of Ford's Marketing Dealer Advisory Board, is the former chairman of the Kentucky Automotive Dealers Association, and is an active member of the North American Dealers Association.