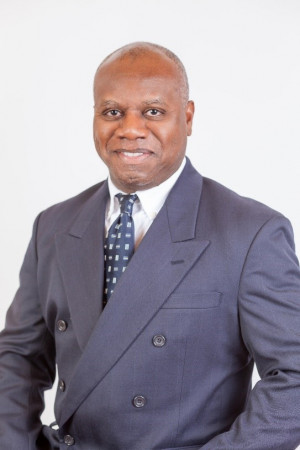 FRANKFORT, Ky. (Jan. 12, 2018) — Kentucky State University officials recently announced the addition of a new police chief.
Alonzo "Bernard" Palmer took the reins as the new police chief on campus. Palmer has over 30 years of law enforcement experience and has served in numerous law enforcement leadership roles.
Palmer served as the first black police chief for the City of Georgetown and was branch manager for the Kentucky State Police. He worked for the Fayette County Sheriff's Office, Georgetown College's campus security department and served as a law enforcement officer at Kentucky State.
Former Kentucky Gov. Paul Patton appointed Palmer to the Kentucky Law Enforcement Council (KLEC), which is charged with certifying law enforcement training schools, training instructors and curriculum in Kentucky, as well as administering the Peace Officer Professional Standards (POPS) certification process, and monitoring the Kentucky Law Enforcement Foundation Program Fund (KLEFPF). Palmer was recently appointed by Governor Matt Bevin as magistrate for the 5th District of Scott County.
Palmer is a member of the Kentucky Association of Chiefs of Police, the National Association of Chiefs of Police, the National Organization of Black Law Enforcement Executives and the Georgetown/Scott County Chamber of Commerce.
A long-time Scott County resident, Palmer and his wife, Teresa, have eight children and 13 grandchildren.