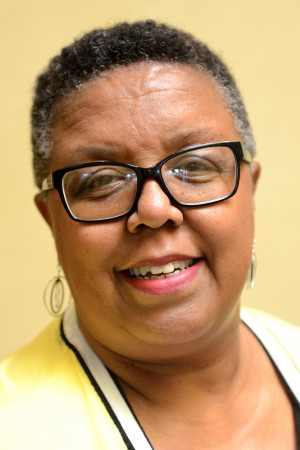 FRANKFORT, Ky. (Jan. 21, 2018) — Kentucky State University officials recently announced the appointment of a leadership team member to various boards.
Sonia Sanders, assistant vice president for public engagement and community outreach, was recently appointed to the advisory board for The Kentucky – West Virginia Louis Stokes Alliance for Minority Participation (KY-WV LSAMP). In addition, Sanders was appointed as the campus liaison for the Academic Leadership Academy (ALA) through Bluegrass High Education Consortium (BHEC).
LSAMP is a consortium of colleges and universities working together to create, enhance, and expand programs designed to broaden participation and increase the quality and quantity of students from underrepresented populations who receive degrees in science, technology, engineering, and mathematics (STEM) disciplines. LSAMP is a federally funded program through the National Science Foundation.
The mission of BHEC is to foster collaboration among member institutions of higher education for the development and implementation of programs to advance the region educationally and economically. The consortium is comprised of Kentucky State University, Asbury University, Berea College, Bluegrass Community and Technical College, Centre College, Eastern Kentucky University, Georgetown College, Midway University, Morehead State University, Sullivan University, Transylvania University and the University of Kentucky.