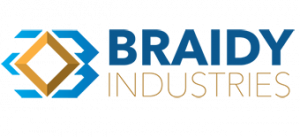 FRANKFORT, Ky. (Jan. 25, 2018) – Braidy Industries Inc., a manufacturer of efficient, eco-friendly aluminum alloys, has been approved for a near $603 million investment to build an eco-friendly and technically advanced aluminum mill in Greenup County at a January meeting of the Kentucky Economic Development Finance Authority (KEDFA) Board.
The investment is the second phase of a $1.3 billion investment by Braidy in Eastern Kentucky. The mill is expected to have the lowest conversion costs and highest operating margins among its North American competition.
Gov. Matt Bevin praised Braidy's decision to further invest in Kentucky.
"Braidy Industries' decision to locate in Eastern Kentucky has the potential to be as significant as any economic deal ever made in the history of Kentucky," said Gov. Bevin. "This $1.3 billion investment will create enormous opportunity for people in the region, and would not have been possible without our recently passed right-to-work legislation. I look forward to the success of Braidy Industries as they leverage the incredible work ethic found in Eastern Kentucky. The ripple effect of this investment will be significant and will produce positive change in the region for generations to come."
To encourage the investment and job growth in the community, KEDFA preliminarily approved the company for tax incentives up to $2,500,000 through the Kentucky Enterprise Initiative Act (KEIA). KEIA allows approved companies to recoup Kentucky sales and use tax on construction costs, building fixtures, equipment used in research and development and electronic processing.
For more information on Braidy Industries visit braidyindustries.com.