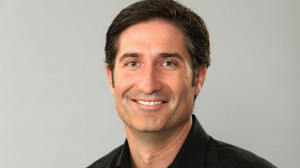 LOUISVILLE, Ky. (Feb. 13, 2018) – Yum! Brands has announced that Brian Niccol will step down from his role as Taco Bell CEO to become Chipotle's CEO, effective immediately. With Brian's departure, Julie Felss Masino, 47, president, Taco Bell North America, and Liz Williams, 42, president, Taco Bell International, will assume leadership of the Taco Bell Division in their respective roles, reporting to Yum! Brands Chief Executive Officer Greg Creed.
"I want to thank Brian for his leadership and focus on always keeping Taco Bell culturally relevant, innovative and accessible for customers," said Creed. "As Brian moves on to another opportunity, we're grateful he has built a world-class leadership team. I'm confident that Julie, an accomplished brand builder and restaurant industry executive, and Liz, a strong brand veteran, are well positioned to ensure a seamless transition and will continue to elevate Taco Bell into a distinctive, relevant and easy brand. As we look ahead, I couldn't be more excited about the strength of Taco Bell as the brand continues its journey to become a $15 billion company with 9,000 restaurants globally by 2022."
Niccol served as CEO of Taco Bell for three years. Julie Felss Masino joined Taco Bell in January 2018 and as president and is responsible for ensuring the brand continues to deliver same-store sales growth by driving innovation, new store development and a frictionless customer experience through digital and technology initiatives. She will also continue the brand's strong partnership with its franchisees to deliver world-class operations. Masino joined Taco Bell from Mattel and, prior to that, has extensive experience in the restaurant industry including Starbucks and Sprinkles Cupcakes.
As President of Taco Bell International, Liz Williams is responsible for the brand strategy and performance of the International business. Prior to this role, Williams was the Taco Bell CFO, where the brand delivered six years of industry-leading sales, profit and brand growth under her financial leadership. Before joining Taco Bell, Williams spent six years with The Boston Consulting Group (BCG) as Principal in the Consumer and Retail practices in U.S. and Asian markets. She also spent seven years at Dell Computer in various finance, brand marketing and corporate sales positions.