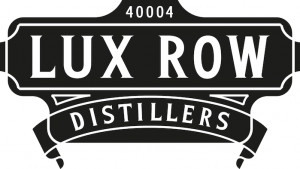 BARDSTOWN, Ky. (March 5, 2018) – The Kentucky Distillers' Association today announced that Lux Row Distillers has joined its legendary ranks as a "Heritage" member, the highest level in the non-profit trade group that unites and leads the state's signature Bourbon and distilled spirits industry.
Lux Row, which began production in January, is the KDA's ninth Heritage member and 37th overall member. To qualify as a Heritage member, distilleries must have at least 25,000 barrels of distilled spirits aging in Kentucky warehouses, according to KDA President Eric Gregory.
The distillery is operated by Luxco, Inc., a St. Louis based spirits company which produces a full portfolio of products across several beverage alcohol categories. Lux Row, which broke ground in 2016, will produce the company's whiskey brands and store barrels in onsite warehouses.
"It's a pleasure to welcome Lux Row Distillers to the KDA," said Rob Samuels, an eighth-generation distiller who runs Maker's Mark and is chair of the KDA Board of Directors. "The fact that they're joining as a Heritage-level member demonstrates their strong commitment to Kentucky.
"We look forward to working with them to strengthen not only the spirits industry but also the entire Commonwealth."
Luxco Chairman Donn Lux said, "We are thrilled to be joining the KDA as a Heritage member. We have made a large investment into our brands and the state of Kentucky with the building of Lux Row. Eric and his team at the KDA have been wonderful to work with during this evolution and we are extremely excited about our future in Kentucky."
As a Heritage Member, Lux Row will have an expanded leadership role in the management of the organization and the direction of Kentucky's distilled spirits industry, Gregory said. Heritage members also are eligible to join the world-famous Kentucky Bourbon Trail tour.
Other Heritage distilleries include Beam Suntory (Jim Beam and Maker's Mark), Brown-Forman, Diageo North America, Four Roses, Heaven Hill Brands, Michter's Distillery. O.Z. Tyler Distillery and Wild Turkey.
Founded in 1880, the KDA is the state's voice for Bourbon and spirits issues. Its diverse membership produces 90 percent of the world's Bourbon, from legendary, global brands to emerging micro distilleries that are building the next generation of the timeless craft.
Though Lux Row Distillers is the first distillery operated by Luxco, the company has been affiliated with the KDA since 2014 when it acquired interest in Limestone Branch Distillery, a KDA Craft-level member located in Lebanon.
The new distillery will produce the company's established whiskey brands including Ezra Brooks, Rebel Yell, David Nicholson and Blood Oath – all Kentucky Straight Bourbons. In addition to the 18,000 square foot distillery, the 70-acre property includes an 18th-century stone house, several barns, a barrel warehouse with plans for five more, a visitor center, tasting room and event space.
Lux Row hopes to welcome its first visitors as early as April, and plans to join the KDA's Kentucky Bourbon Trail tour by summer.
Kentucky Bourbon is one of the Commonwealth's most historic and treasured industries, a booming $8.5 billion economic engine that generates as many as 17,500 jobs with an annual payroll topping $800 million, and pours $825 million into tax coffers each year.
In addition, the industry is in the middle of a $1.2 billion building boom, from innovative new tourism centers to expanded production facilities, all to meet the growing global thirst for Kentucky Bourbon.
There are now 39 companies operating 52 distilleries in the Commonwealth making 6.8 million barrels of aging Bourbon – all modern records. Distillers also paid a record $19.2 million last year in barrel taxes that fund critical local programs such as education, public safety and health.
The KDA's famous Kentucky Bourbon Trail and Kentucky Bourbon Trail Craft Tour announced recently that visitors made more than 1 million stops at participating distilleries for the second straight year. Attendance has skyrocketed by 314 in the last 10 years.
Visit www.kybourbon.com and www.kybourbontrail.com to learn more.
KDA President Gregory declared Lux Row a welcome addition to the KDA family. "We are stronger standing together, and we look forward to working side by side with Donn and his team to elevate, promote and protect Kentucky's signature Bourbon and distilled spirits industry."