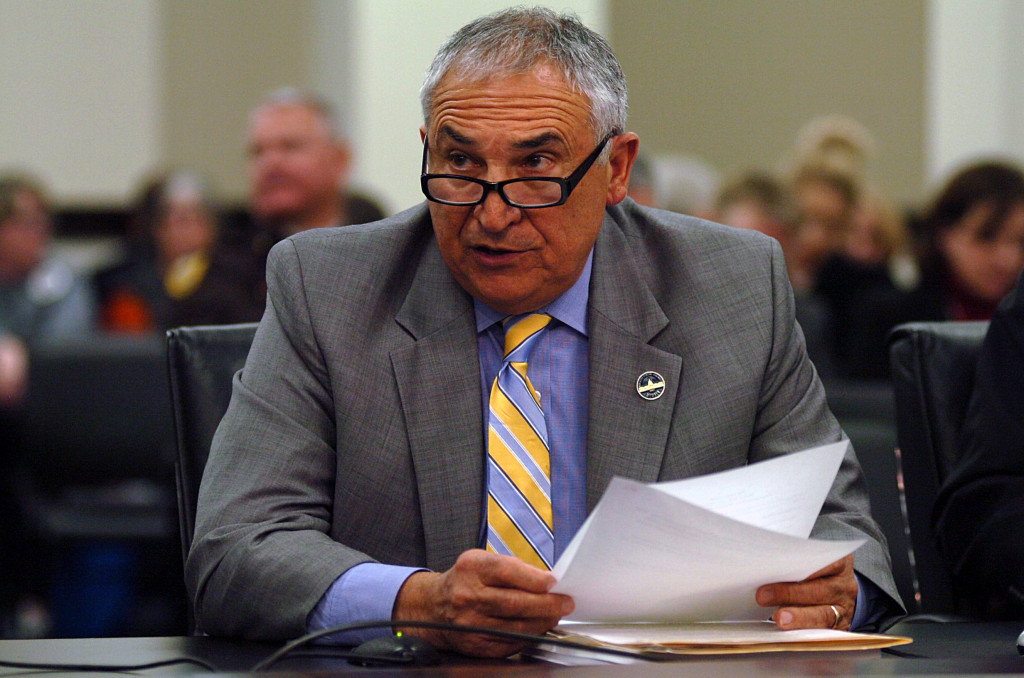 FRANKFORT, Ky. (March 6, 2018) — The House budget committee today approved a two-year state Road Plan that would authorize over $2.4 billion for bridges, repaving and other road and highway projects statewide through 2020.
House Budget Review Subcommittee on Transportation Chair Rep. Sal Santoro, R-Florence, told the House Appropriations and Revenue Committee that the plan found in House Bill 202 would undergird economic development, safety, and road and bridge maintenance, with bridges at the top of the list.
Over $545 million would be authorized in the Road Plan to replace or repair structurally-deficient bridges in 103 of Kentucky's 120 counties, said Santoro, who is sponsoring HB 202 with House Appropriations and Revenue Chair Rep. Steven Rudy, R-Paducah.
"These bridges will be replaced or repaired," he told the committee.
The plan would also inject over $365 million over the biennium into road resurfacing and paving projects that Santoro said are now underfunded.
"We have a $1 billion resurfacing backlog," said Santoro.
For economic development, the Road Plan would focus on state and regional needs. Santoro said the plan authorizes, for example, $14 million for transportation infrastructure to support the EnerBlu Inc. energy storage production facility locating in Pikeville. The California-based company announced last December that it was investing over $400 million to locate a facility in Pikeville and offices in Lexington.
All funding for the two-year Road Plan would come from the state Transportation Cabinet budget found in HB 201, sponsored by Rudy. That legislation, also approved by the committee today, includes funding for both the biennial Road Plan, airport and railroad improvements, and Cabinet operations among other funding needs.
The Road Plan would hold over-programming–or planned overspending—to seven percent, said Santoro. Over-programming in the 2016-2018 Road Plan approved two years ago was around 214 percent, he said.
Rudy said over-programming at the level of past budget cycles "gives the administration a blank check."
"I think this is very responsible. It is not based on any new revenue in the Road Plan," although new revenue may be addressed this session, said Rudy. "(This) shows we are the policy makers and we'll make the decisions."
Rep. Jim Wayne, D-Louisville, voted against the bill, saying he needed time to study it. He also said lawmakers need to look at new funding sources, calling the current funding formula—which is based on the gasoline tax—out of date in an age of electric and hybrid vehicles.
"We're afraid to jack the gasoline tax up to where we'll have enough money, so it's an examination that needs to take place in this body," said Wayne.
The last four years, or so-called "out years," of the state's larger six-year Road Plan—which includes the two-year Road Plan—were also adopted with the committee's approval of House Joint Resolution 74. The resolution, sponsored by Rudy and Santoro, includes over $4 billion in projects that are not scheduled for funding in the two-year Road Plan but may be funded in the future.
"This will not be funded in the biennium. We are just preparing for the future in case great things could happen this legislative session," Santoro said in his explanation of HJR 74.
All three measures now go to the full House for its consideration.