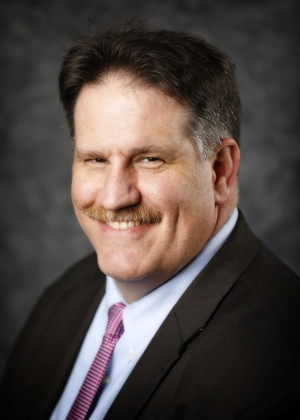 LEXINGTON, Ky. (March 6, 2018) — Mayor Jim Gray has tapped Code Enforcement Director and former Assistant Police Chief Ken Armstrong to be the city's new commissioner of public safety.
"Ken understands the importance of public safety and the priority we've made it in our city," Gray said. "His years of service and leadership with the Lexington Police Department and the Division of Code Enforcement have prepared him well for this new role."
Armstrong said, "To have the opportunity to serve the city I love in this capacity is truly an honor. I look forward to working closely with the Mayor, the City Council, the members of the departments, and most importantly, the citizens of Lexington to make our city the safest it can be."
Armstrong has been director of code enforcement since 2015. He retired from the Lexington Police Department as an assistant chief in 2015, after almost 25 years with the department. Armstrong is a certified instructor with the Kentucky Law Enforcement Council, and is an adjunct professor with Eastern Kentucky University in the areas of community policing, safe-by-design, crime prevention through environmental design, problem solving and law enforcement leadership.
Armstrong holds a master's degree in criminal justice from EKU, and was the recipient of the 2016-2017 EKU College of Justice and Safety's Distinguished Alumnus Award.
Armstrong and his wife, Donna, have two daughters, Becca and Ashley.
Armstrong's appointment is subject to council approval. His confirmation hearing is set for March 8. He is scheduled to start as commissioner later this month, replacing acting Commissioner Geoff Reed, who continues to serve as the Mayor's chief of staff.