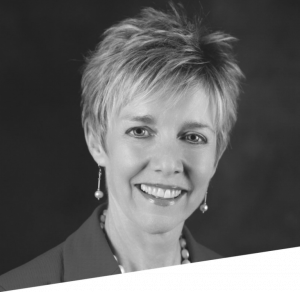 LOUISVILLE, Ky. (July 9, 2018) – Greg Nielsen is stepping down as chief executive officer of Louisville's Center for Nonprofit Excellence (CNPE) to pursue new opportunities. Ann Coffey, with more than 25 years' experience in organizational consulting and leadership, will serve as interim CEO.
"We are grateful to Greg for his three years of leadership that helped grow our organization and expand our reach," said Tess McNair, board vice chair for CNPE, which today helps more than 500 nonprofit organizations across the Louisville region grow and thrive through consulting, professional development and other programs. Coffey will work with staff to continue CNPE services and programming, and with the CNPE board to prepare for an executive search.
Under Nielsen, CNPE launched new programs including Destination Excellence, an intensive six-month curriculum designed to elevate the leadership capabilities of nonprofit executive directors or other senior leaders. Nielsen also introduced CNPE's Circles of Excellence program which provides peer-to-peer learning opportunities for those working in nonprofit leadership, grant-writing and finance roles, and led the expansion of CNPE's annual conference to a must-attend event for the region's nonprofit community. Prior to his career leading nonprofits, Nielsen was an attorney with Bank of America and judge advocate general with the U.S. Army.
Coffey is founder and co-creator of forte LLC, a leadership coaching and consulting practice and has helped create and grow a variety of organizations for more than 25 years. She previously was chief of staff for the University of Louisville's Office of Advancement, president and CEO of Louisville nonprofit Women 4 Women, and served in Gov. Martha Layne Collins' administration as special assistant.
"I look forward to working with the board and staff over the next several months to build upon Greg's work toward the CNPE's vision to become one of the pre-eminent nonprofit centers in the country," Coffey said.